An introduction to the three young Eagles from our first translocation Summer 2018.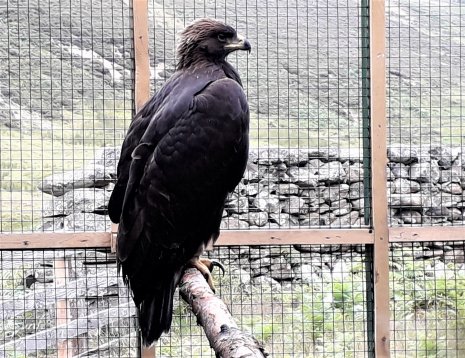 EDWARD (C09)
Adopted and named by Moffat, Yarrow and Kirkhope Primary Schools
Edward is the only male Eagle and was released with Emily in late July.
Edward was the first of the Eagles to fly from perch to perch and the most enthusiastic during feeding time.
He formed an immediate bond with Beaky after they arrived together in mid-June and the two showed no aggression towards each other, regularly touching bills, preening each other and sleeping head over head.
After his first flight, Edward returned to roost close to Beaky on top of the aviaries.
View Edward's Gallery here
EMILY (121)
Adopted and named by Priorsford Primary School, Peebles
Emily was the last Eagle to arrive at the release site in late June and was kept seperate from Edward and Beaky, who had developed a close bond.
She fed well and has grown into a stunning female Eagle.
Emily is the older of the two females and was released with Edward at the end of July 2018.
Emily was the first Eagle to fly free from the aviaries making her the the first Golden Eagle to be released by the project.
View Emily's Gallery here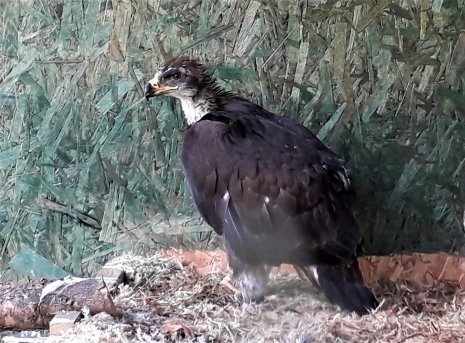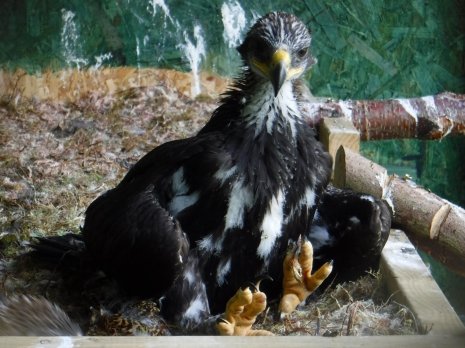 BEAKY (C11)
Adopted and named by St Peter's Primary School, Galashiels
Beaky is the youngest Eagle and was released almost a week later than Edward and Emily in early August.
Beaky shared an aviary with Edward, the young male and the two youngsters displayed a bond which we hope will continue as they develop.
Beaky was also the first to start eating after she arrived in the aviaries - she waited almost 10 minutes before tucking into her first juicy Quail!
View Beaky's Gallery here