MOFFAT 2021
19th - 26th September 2021
Join us for a week-long festival celebrating Scotland's first 'Eagle Town' and the iconic Scottish species, the Golden Eagle.
tickets available soon!!
FESTIVAL HIGHLIGHTS SO FAR.....
Gordon Buchanan - friday 24th 8pm - SOLD OUT!!
sir john lister-kaye - friday 24th 7pm - SOLD OUT!!
Family fun day @ the green frog - sunday 26th
eagle fell race - sunday 26th start time 10am
ENVIRO-STREET FAYRE - SAT 25th Sept 10am - 4pm
live music-SPORTS- COMpetitions
Meet an eagle-food and drink-EAt like an eagle
guided walks-arts & crafts-treeclimbing
AND much, much more........
GET YOUR TICKETS HERE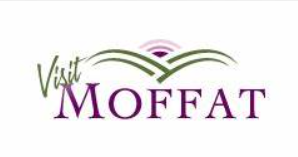 NOTE: If you would like to get involved in the festival as a contributor, volunteer, performer or in any other way please contact Rick at rickssgep@gmail.com or call 07741 329438
TALKS & PRESENTATIONS