HIGHLIGHTS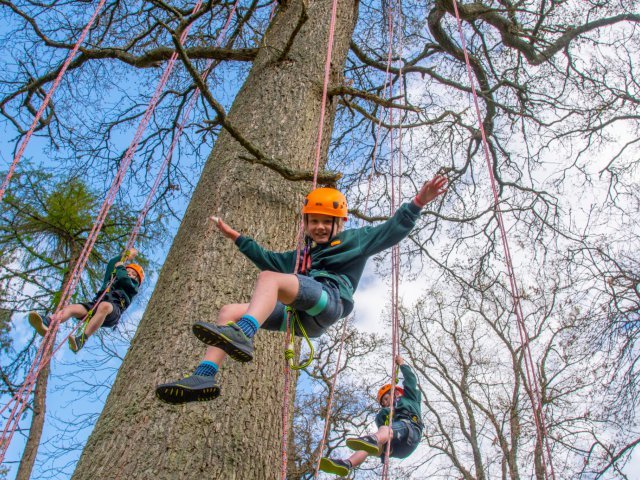 Get an Eagles Eye View of Moffat with Wild Tree Adventures - Sunday 26th
AGE 6 to 10 ONLY
Sorry this event is now fully booked!
At entrance of Hope Johnstone Park, Beechgrove, Moffat, DG10 9RS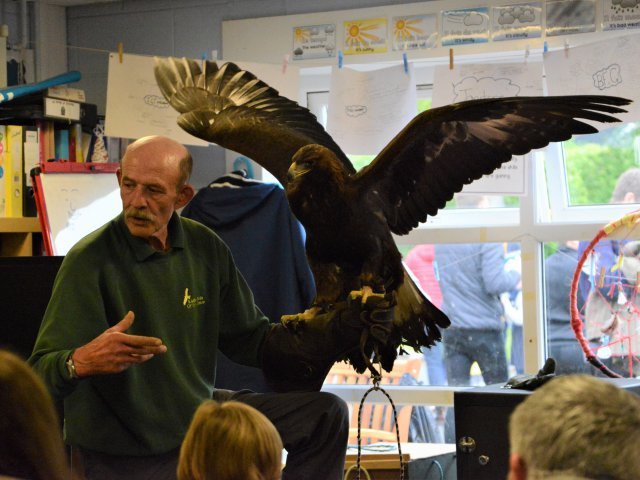 Come and meet a real live Golden Eagle with Kielder Bird of Prey Centre!
Sunday 26th (Sunday 19th / Saturday 25th)
TICKET INFO COMING SOON
FAMILY FUN DAY
@ The Green Frog, Moffat - Sunday 26th 10am - 4pm
Join us at the Green Frog Cafe for a day of Family Fun!!
Eaglet FAMILY FUN RUN
Hope Johnstone Park, 2pm Sunday 26th - 1.5.miles
Come along and race along the river to win a fantastic Eagle Trophy!!
All competitors will receive a limited edition Eagle Pin Badge!
FREE ENTRY
Extra prizes if you dress as an Eagle!!
ICE CREAM VAN READY AND WAITING FOR REFRESHMENTS AT END OF RACE!
BIG TREE CLIMB
with WILD TREE ADVENTURES
GET AN EAGLE EYE VIEW OF MOFFAT FROM THE TOP OF A TALL TREE!
MEET A GOLDEN EAGLE
with Kielder Bird of Prey Centre
JOIN RAY LOWDEN, MACLEOD, THE GOLDEN EAGLE AND A HOST OF OTHER BIRDS OF PREY THROUGHOUT THE DAY!
EVENTS
'EAGLE HILL' FELL RUN
with Hart Fell Running Club & Moffat Mountain Rescue
COMPETE AGAINST THE HILL AND EACH OTHER TO WIN A MAGNIFICENT TROPHY!
All competitors will receive a limited edition Eagle Pin Badge and an exclusive bottle of Golden Eagle Ale from Lowland Breweries, Lockerbie!
THE BIGGER TOUR
with Julian Tite
EXPLORE THE SOUTHERN UPLANDS WITH DAILY TOURS LEAVING FROM MOFFAT LOOKING AT THE LANDSCAPE, HERITAGE AND WILDLIFE OF THIS BEAUTIFUL CORNER OF BONNIE SCOTLAND.
DEVIL'S BEEF TUB / CARRIFRAN WILDWOOD TOURS
with Borders Forest Trust
EXPLORE THE WILDER CORNERS OF THE MOFFAT HILLS WITH A GUIDE FROM BORDERS FOREST TRUST AND LEARN ABOUT THE RESTORATION OF THE SOUTHERN UPLANDS AND THE HISTORY OF THE LANDSCAPE WHILE KEEPING AN EYE ON THE SKY FOR ONE OF RECENTLY RELEASED YOUNG GOLDEN EAGLES!
Devil's Beef Tub Tour - Wednesday 22nd - 10.00am
Carrifran Wildwood Tour - Friday 24th - 10.30am
(Refreshments provided by Brodie's of Moffat on site @ Carrifran on request - includes a FREE flask refill of tea or coffee)
RAPTOR IDENTIFICATION COURSES
with the South of Scotland Golden Eagle Project
THINK YOU'VE SEEN AN EAGLE BUT CONVINCED YOURSELF IT WAS A BUZZARD?
DON'T KNOW YOUR HARRIERS FROM YOUR HAWKS?
Join the project's own Rick Taylor for a beginner level crash course on bird of prey identification!
Monday 20th - 10.30am - 1pm (Annandale Arms Hotel)
Wednesday 22nd - 10.30am - 1pm (Annandale Arms Hotel)
AND MUCH, MUCH MORE TO COME!!!!!!!!!