Support the South of Scotland
Golden Eagle Project
Help us create a future for the Golden Eagle in the south of Scotland
(your donation will be processed through the Southern Uplands Partnership donation page on Peoples Fundraising)

OUTREACH
Get invovled and contribute to a landmark conservation project in the South of Scotland.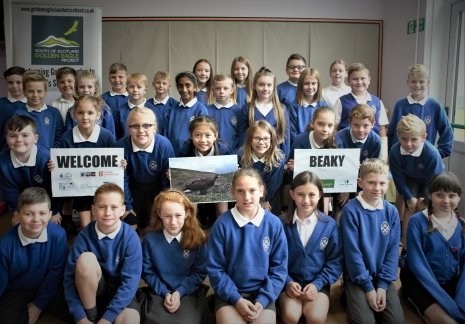 EAGLE SCHOOLS
Our celebrated 'Eagle Schools' programme has engaged hundreds of primary aged children across the South of Scotland with Golden Eagles, their ecology and their importance in the landscape.
The engaging programme of work culminates with 'Eagle Day', where the schools open their doors and welcome in the local community to hear from the students themselves about their learning.
A visit from Mac, a young male Golden Eagle and the wonderful falconer Ray Lowden (Kielder Bird Of Prey Centre) thanks the students and staff for all their hard work and efforts.
To find out more about becoming an Eagle School click here
VOLUNTEERING
Eagle Spotters
If you enjoy getting out and about up in the hills, you may be able to help us. We are looking to build a network of eagle spotters all across the South of Scotland. There are no specific routes or times; this is an informal role, open to all, that can be undertaken as part of your own walks and outings.
Our Raptor ID Workshop, designed to equip you with all you need to confidently identify a Golden Eagle, is coming soon.. Sign up to our newsletter for updates. Other than that, just keep your eyes to the skies and who knows, you might be seeing a Golden Eagle near you very soon!
No sign up necessary, just report any sightings via our Contact page.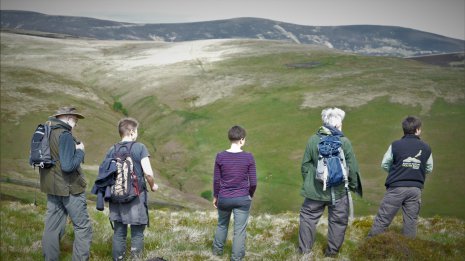 Practical Conservation @ Glenlude
Come along and help the John Muir Trust improve the habitat of their Glenlude site!
Tasks such as brash-hedging, fence removal, tree-planting and a variety of others are always rewarded with a cuppa and biscuits in front of the log burner in the comfortable volunteer cabin on-site.
And there's always the outside chance of an Eagle sighting........
Glenlude sessions are currently on hold but sign up to our newsletter for updates.
EAGLE CHAMPIONS
In May 2019, BBC Landward visited Traquair House near Innerleithen in the Scottish Borders to film the Innerleithen Cubs doing some fantastic things to become the UK's very first 'Eagle Champions'. Watch the BBC Landward film here.
It was a fantastic day for everyone who was involved! Thank you to Tim and the team at Wild Tree Adventures, falconer Dougie McKenna, Traquair House, BBC Landward and most importantly the Innerleithen Cubs for all of their enthusiasm, hard work and perserverance!
To find out how your group can become 'Eagle Champions' contact us here, leave your details and write Eagle Champions in the Message box.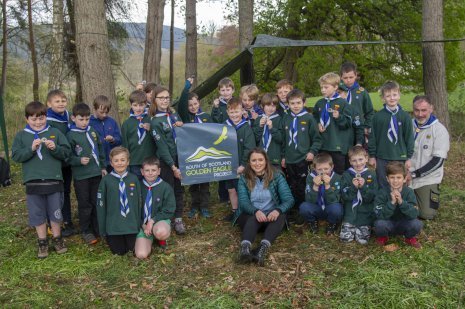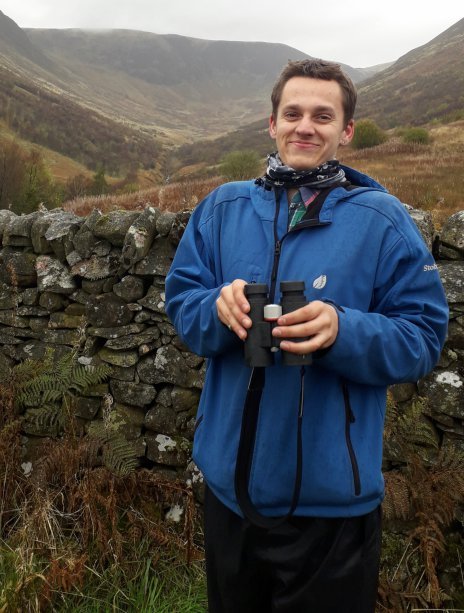 Working with YOUNG ADULTS
As part of our Outreach Work we have supported various groups of young adults from the South of Scotland in various award schemes. Through practical conservation work and treks in Eagle country, falconry experiences and bushcraft 'Eat like an Eagle' sessions we have helped them to succeed whilst inspiring an interest in Eagle conservation.
PROJECT LEAFLET
Our project leaflet provides an introduction to the project and also features the artwork of printmaker and Associated Member of the Society of Wildlife Artists, Lisa Hooper.
Part of the physical paper leaflet will be a fold-out poster featuring Lisa's work. In the meantime you can download a digital version of the leaflet here and the poster here.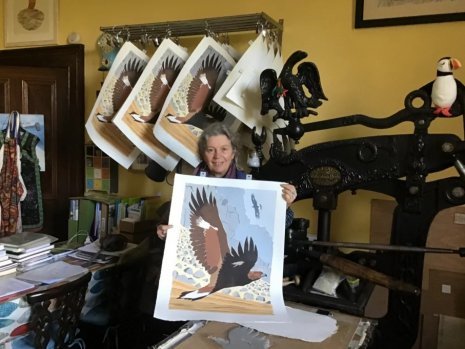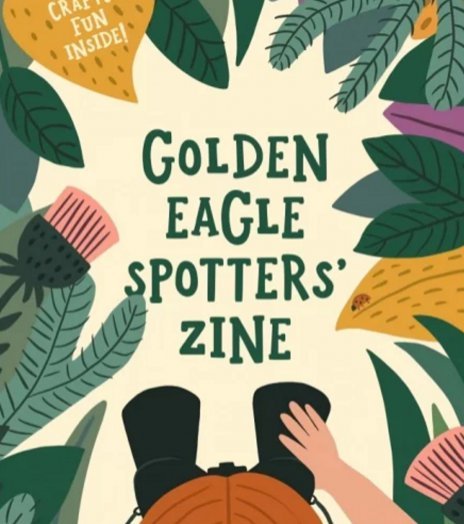 EAGLE SPOTTERs' ZINE
Whether you are an eagle enthusiast or just looking for some crafty fun, our Eagle Spotters' Zine will have something to keep you busy.
Designed for us by the very talented Kirsten Murray and illustrated by the brilliant Kimberley Carpenter, our Eagle Spotters Zine can be downloaded here.
LOCKDOWN ACTIVITIES
Whether in lockdown or not we have some great eagle-themed activities to get stuck into. Click on the links below to download and let us know how you get on.
Build you own eagle eyrie - make an eyrie indoors or outdoors, big or small
Eagle-eyed - have you got eagle vision?
Make your own raptor - eagle, kestrel, buzzard and many more. Make them mini or life size!
Scavenger hunt - indoor, outdoor and sensory, there is a scavenger hunt for all seasons and situations
The big golden eagle quiz - test your eagle knowledge. Can you get a perfect score?
Word search - find all the eagle-related words and match them up to their description