Volunteering
Get invovled and contribute to a landmark conservation project in the South of Scotland.

The South of Scotland Golden Eagle Project aims to not only reinforce the small, isolated population of Golden Eagles in The Scottish Borders and Dumfries & Galloway but to engage communities across these regions with this magnificent species. A key element in this will be our volunteer programme. Find out about our volunteering opportunities below which we will be adding to as our project progresses. If you would like to register as a volunteer, please get in touch with us via our contact page.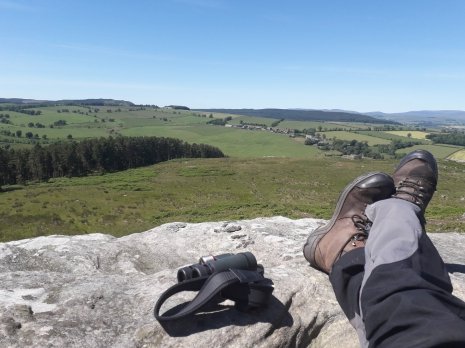 Eagle Spotters
We are looking to build a network of eagle spotters all across the South of Scotland. There are no specific routes or times; this is an informal role, open to all, that can be undertaken as part of your own walks and outings.
Our Eagle 101 training course, designed to equip you with all you need to confidently identify a Golden Eagle, is available to all. Other than that, just keep your eyes to the skies and who knows, you might be seeing a Golden Eagle near you very soon!
To enquire about our Eagle Spotters program Contact Us here