Support the South of Scotland
Golden Eagle Project
Help us create a future for the Golden Eagle in the south of Scotland
(your donation will be processed through the Southern Uplands Partnership donation page on Peoples Fundraising)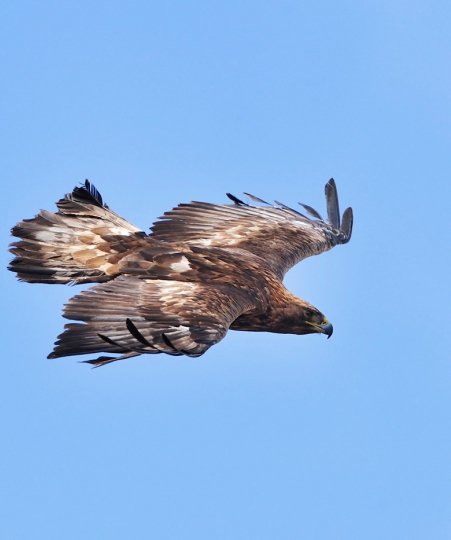 Another Eagle sighting in Southern Scotland
We often receive sightings of eagles from our network of farmers, keepers, raptor workers and birders but chance sightings from the public are quite rare given the reclusive nature of these magnificent birds. However, we recently received a sighting (or sightings!) from Paul and Rose whilst out on a bike ride. Sure enough when we checked the satellite data, the first sighting was confirmed as Beaky (C11) and the second was potentially Edward (C09).
As young eagles they are moving around, crossing villages and skirting towns as they explore and map their surroundings. Just goes to show to keep one eye on the skies!
Many thanks to Paul and Rose from Midlothian. Please enjoy a recount of their sighting: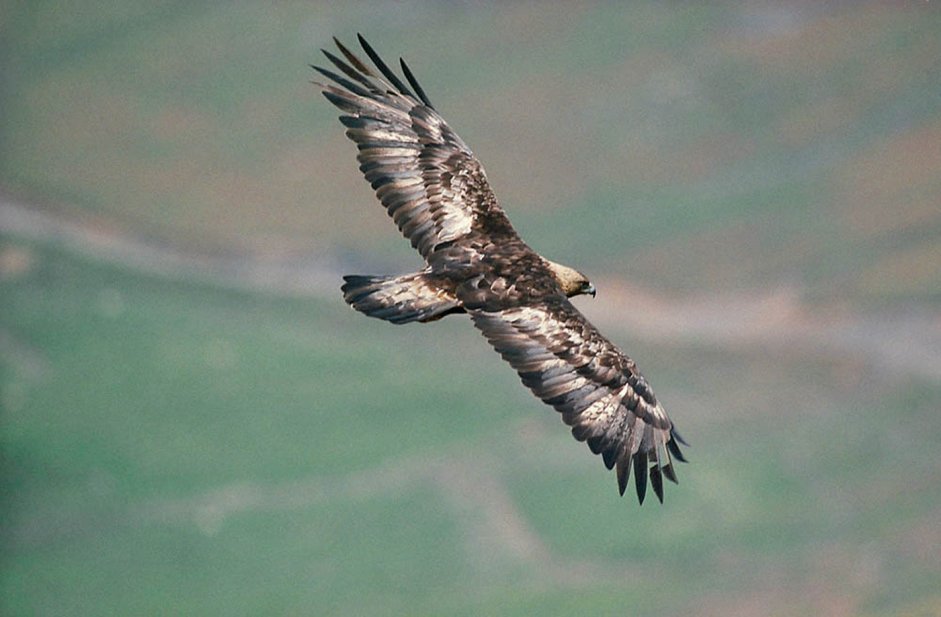 It was a warm, sunny lunchtime bike ride, and we had just reached the halfway point, climbing out of a valley to rolling open farmland. We are used to seeing buzzards overhead on most days, so at first the sight of a pair of birds circling over a small wood to the north was nothing remarkable. Something didn't look quite right, however; surely the silhouette was too big for a buzzard? Independently we stopped, willing the birds to come closer, for the circles to expand so we could see better what we were now sure couldn't be buzzards. Did we have eagles this far south? We had seen them in the Highlands and Islands but to have them on our doorstep would be thrilling. One bird stayed resolutely over the trees, but the other began to circle closer, and we could clearly see a patch of white towards the end of the wing that made us wonder if this could be a young eagle. As we cycled on a few minutes later, this bird drifted over the road, passing directly overhead, giving us a fantastic view and a clear sight of the patches of white on the wing. Any encounters with the wilder forms of wildlife is a huge thrill and this was the high point of the ride, so there was much excited texting of friends when we made it home and one of those told us about the Southern Uplands project. I think it's fantastic and we're definitely going to be alert for more sightings on our rides from now on.
Thank You to Paul and Rose for sharing their fantastic Eagle encounter with us.
Eagle Photos: Laurie Campbell