Support the South of Scotland
Golden Eagle Project
Help us create a future for the Golden Eagle in the south of Scotland
(your donation will be processed through the Southern Uplands Partnership donation page on Peoples Fundraising)

Catching up with Emily
Last week Eagle Officer John Wright caught up with our oldest female Emily (121) a wee bit North of her last position. She has found a very active rabbit warren and, much like Edward (Blog 7.1.19), was seen exhibiting the same sort of hunting strategy employed by the young male.
John also observed a male Goshawk hunting the warren between Emily's visits.
Edward (C09) recently made a short circular flight to the West before returning to his usual spot.
Emily (121) above and below - Jan 2019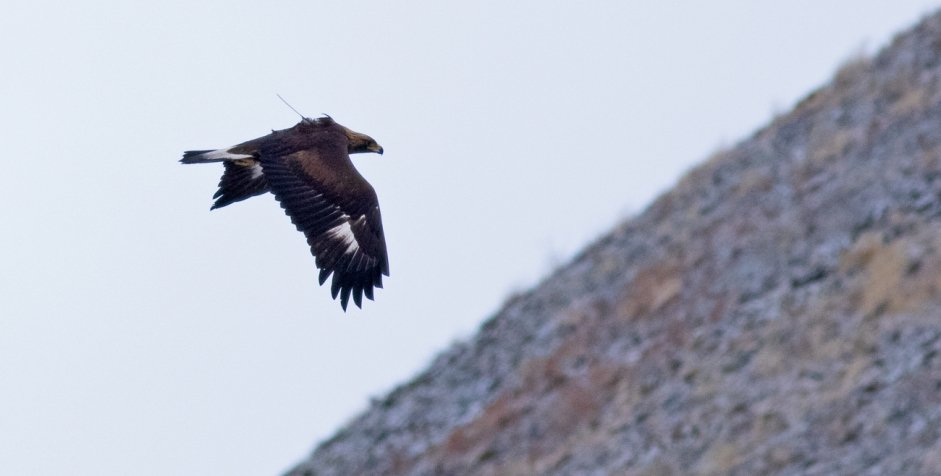 It's great to see all three young Eagles doing so well and hope they continue to prosper as the season progresses. It's also fantastic that, so far, all three have remained in the South of Scotland!
John also managed to grab some distant footage of Beaky (C11) soaring over the release site a few days later during a food drop. She was enjoying the wind and is still utilising the provisioned food at this time.