Support the South of Scotland
Golden Eagle Project
Help us create a future for the Golden Eagle in the south of Scotland
(your donation will be processed through the Southern Uplands Partnership donation page on Peoples Fundraising)

Come and Volunteer with Us!
FIRST PRACTICAL VOLUNTEER SESSION
AT THE JOHN MUIR TRUST SITE AT GLENLUDE Monday 20th May 9.30am
The South of Scotland Golden Eagle Project is teaming up with The John Muir Trust to undertake some habitat management in Eagle Country at Glenlude.
The session is open to ALL including volunteers who wish to join us for the first time.
Tasks will include Fence Removal, Brash Hedging, Tree Planting and much more! Karen Purvis, Site Manager at Glenlude extends a warm welcome to our project volunteers and has promised a hot cuppa on arrival in the very comfortable on-site cabin with toilet facilities. Also, there's always the outside chance of an Eagle drifting over as we work!
The main task on Monday 20th will be the removal of some old fencing out on the Hill.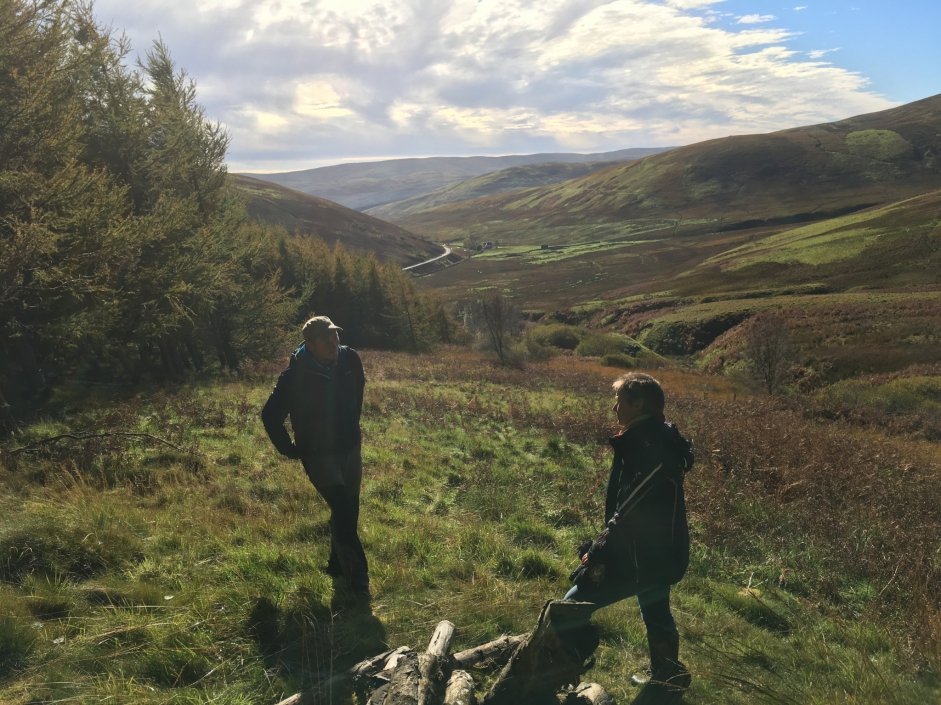 If you are interested in volunteering on May 20th (or for future sessions) please contact Rick at rick@sup.org.uk or call 01750 778100 (Office) or 07741 329438 for full details and directions.