Support the South of Scotland
Golden Eagle Project
Help us create a future for the Golden Eagle in the south of Scotland
(your donation will be processed through the Southern Uplands Partnership donation page on Golden Giving)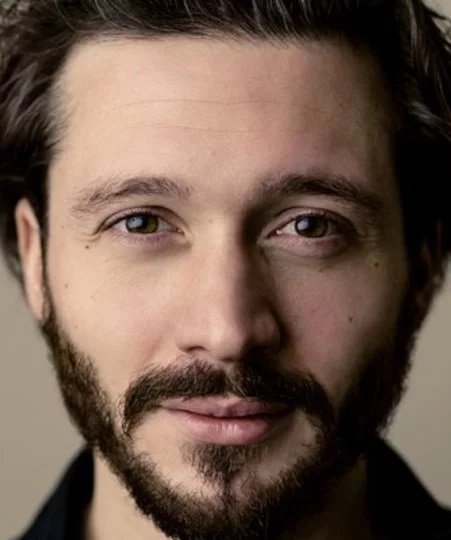 David Oakes and 'Edith the Stout'
Actor and Eagle Champion David Oakes introduces 'Edith the Stout', one of the sub-adult birds translocated this winter.
You can read more about the sub-adult translocations HERE
David is currently starring in the Netflix series Vikings: Valhalla in which he portrays Earl Godwin of Wessex.
"I'm deeply flattered to have been asked to become an "Eagle Champion" and to name one of the SSGEP's recent success stories. The success story in question is a sub-adult female Golden Eagle; one that is, in Cat's words, "a whopper." She - the eagle, not Cat - weighs a massive 7kg! (The usual weight is closer to 4 or 5 kilos.) A Golden Eagle at the best of times is the apex predator extraordinaire; this "whopper" therefore must surely be the cream of the crop. With that in mind, I feel obliged to choose a suitably powerful name, and one that offers her the best chance of survival."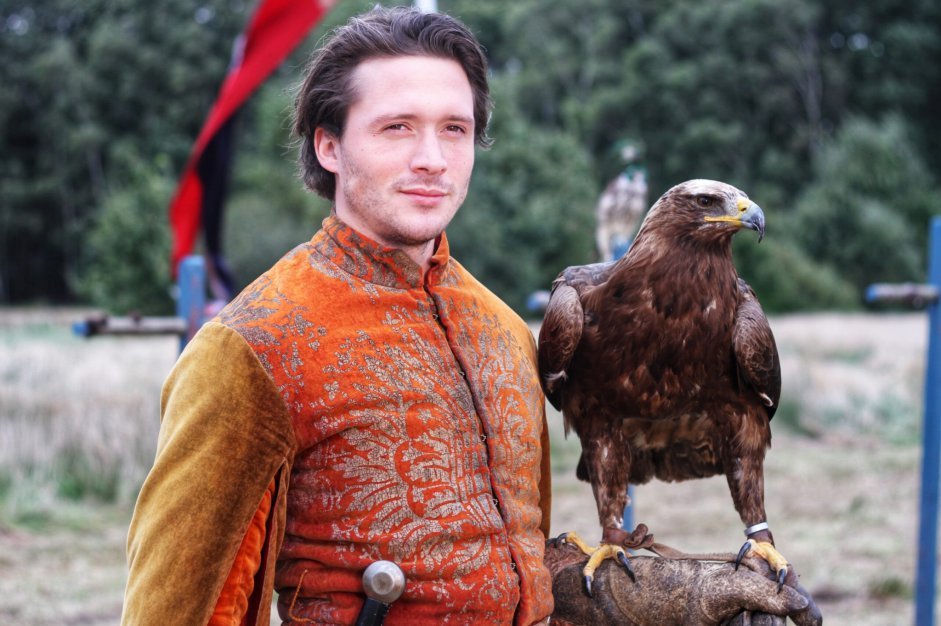 David and his Golden Eagle co-star in 'The White Queen'
I'm currently filming the Netflix series "Vikings: Valhalla". The role I'm playing for Netflix is a real survivor from European history, Godwin of Wessex. Godwin was arguably the most powerful man living in England at that time; a survivor who somehow served both Viking and Saxon kings, and ultimately succeeded in fathering the future King of England, King Harold Godwinson (the one with that arrow in his eye on the Bayeux Tapestry.) But, it was Godwin's daughter who laid the path for the family's regal ascent, and it was she who led the charge in securing her father's bloodline. And, as I love alliteration, it is for Godwin's daughter that I choose to name my eagle: Edith the Eagle.
Edith of Wessex was originally christened Gytha - named for her Viking mother, King Canute's niece, Gytha Thorkelsdóttir. However, in 1045, she married the English King, Edward the Confessor, and upon that day she shook off her Viking name, and took the Saxon, Ealdgyth (or Edith to modern ears). The Godwin's (at least until 1066 and that pesky arrow) were survivors. They flew with whichever way the wind blew - from Saxon to Viking, and back again - and they triumphed… (again, until the Normans.) But of all the Godwins, Edith managed to weather even the Norman storm, and survived whilst also maintaining a certain amount of power until her death in 1075. (At least one historian has even suggested that Edith was the author of the Bayeux tapestry itself… History is apparently sewn by the victors…?!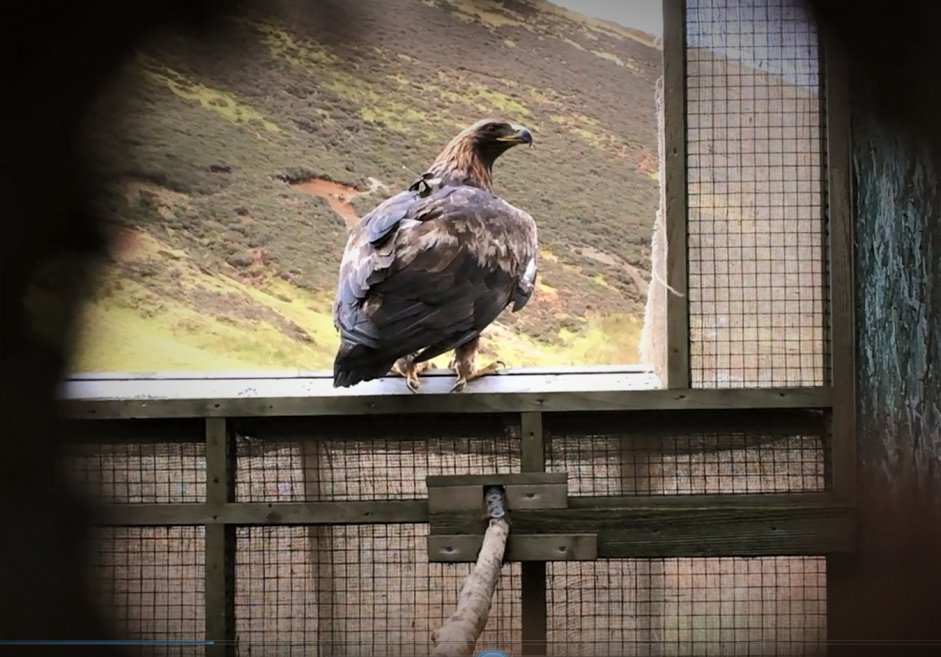 So, there you have it. As a sucker for alliteration, and as a student of history, I'm very happy to name my Eagle, Edith. But, as she's a "whopper", and as Vikings seemed to have a penchant for a hyperbolic epithet, my eagle shall be known as Edith the Stout - at least to her friends. Long may she fly."
A HUGE THANK YOU TO DAVID FOR A FANTASTIC BLOG AND FOR HIS CONTINUED SUPPORT OF THE EAGLE PROJECT !!
CHECK OUT VIKINGS: VALHALLA ON NETFLIX NOW!!!!