Support the South of Scotland
Golden Eagle Project
Help us create a future for the Golden Eagle in the south of Scotland
(your donation will be processed through the Southern Uplands Partnership donation page on Golden Giving)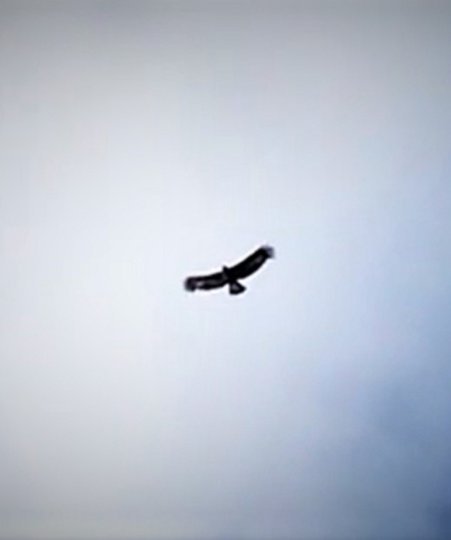 Do you think you've seen an Eagle?
How many of us have stared up at a speck in the sky or quickly pulled over the car to get a better look at a bird that we think just may be an Eagle?
And how many of us, after watching the bird until it disappears from view, are left with the uneasy feeling that we just can't say for certain if we've seen another Buzzard or have actually managed to grab a glimpse of an ever-elusive Eagle.
For this very reason, the project started to deliver a Raptor ID course, covering the UK raptors you're most likely to encounter in upland Eagle country. However, since lockdown, we've had to put this training on hold.
Now, thanks to our friends at the BTO (British Trust for Ornithology), help is at hand!
Follow the link below to not only learn how to distinguish a Golden Eagle from a Buzzard, but also how to identify a White-tailed (or Sea) Eagle too!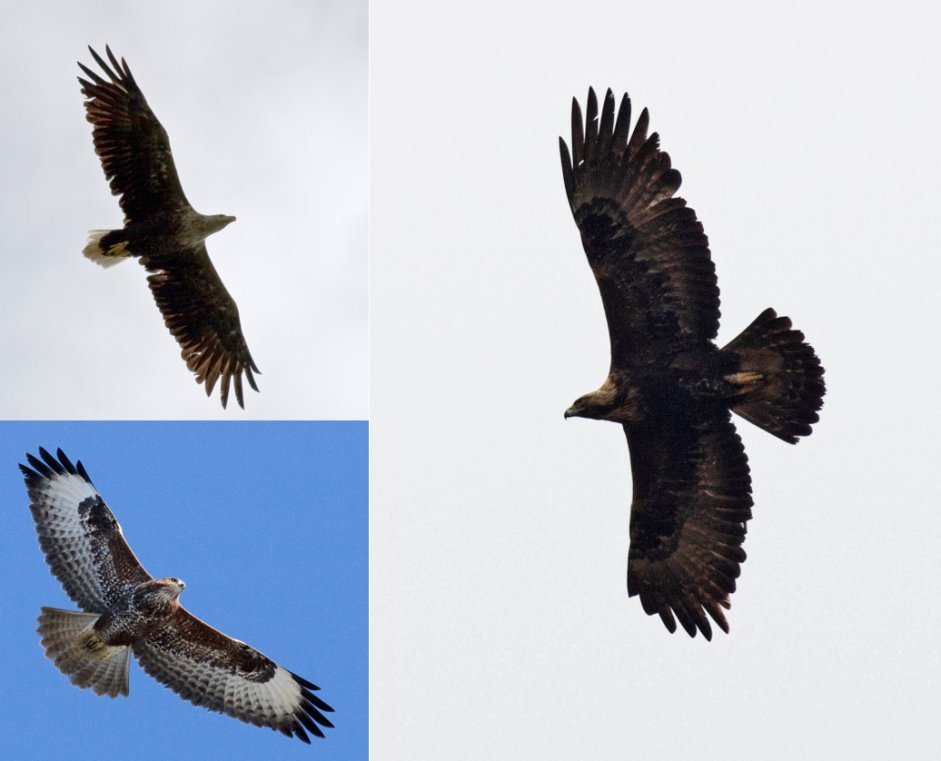 Above: Golden Eagle (right) with White tailed Eagle (top left) and Common Buzzard (bottom left). Photos: JW
You can also download the South of Scotland Golden Eagle Project Raptor ID Course accompanying handout HERE to help you to identify other upland bird of prey species.
And please remember, we love to hear about any sightings you've had. Please feel free to get in touch through the Contact Us page and if you can send a picture, no matter how distant or blurry, that's a great help. GOOD LUCK!!
Huge thanks to the BTO for allowing us to feature this video on our blog.