Support the South of Scotland
Golden Eagle Project
Help us create a future for the Golden Eagle in the south of Scotland
(your donation will be processed through the Southern Uplands Partnership donation page on Peoples Fundraising)

Eagle People Profiles - Andy Summers
Today's blog features High Life Highland Ranger Andy Summers, who works in the far North West Highlands in prime Eagle country!
I started birdwatching when I was ten years old. My father was a head gardener on a big estate and I was lucky enough to be able to roam for miles through woodlands and farmland.
I enjoyed learning to identify birds and keeping records. By the time I was fourteen I was getting up at 6am in the morning to do a common bird census. That was when I started to ask myself why some birds occurred in some habitats and not others. From then , I wanted to be an ecologist. It was only later that I realised the job satisfaction of sharing my passion for wildlife with others and particularly children. My first full time Ranger job was in Livingston.It feels like a million miles from where I am today.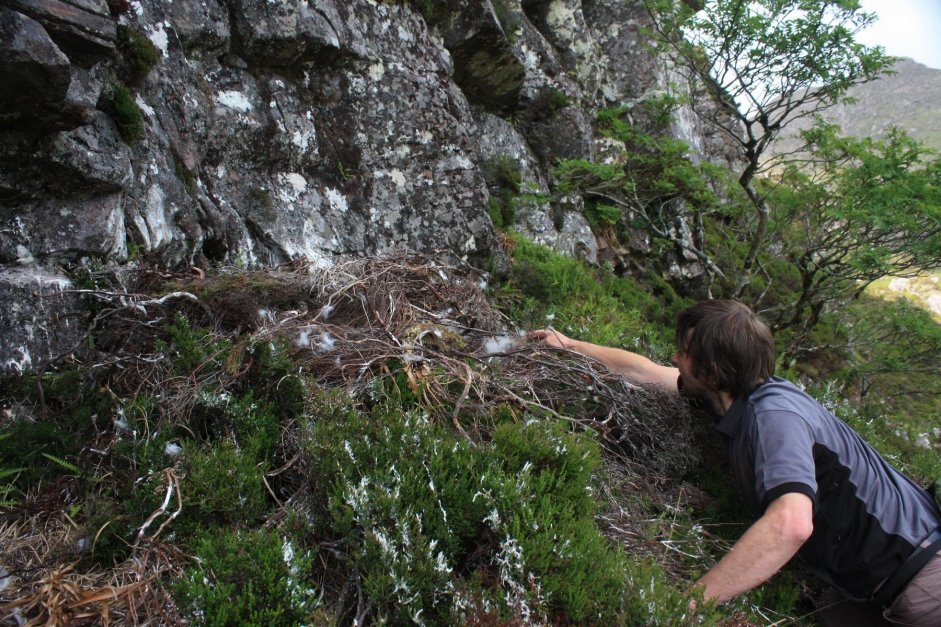 How do Golden Eagles fit into your work?
I moved to the North West Highlands about 24 years ago and got a job as the Highland Council Ranger for Assynt. It was all very new to me and very exciting. I soon got to know Doug Mainland who quickly became my mentor for raptor monitoring. Doug went on to become, until very recently, chair of the Highland Raptor study Group. My work as a Ranger involves telling and sharing with people the ecology of the Highlands. As top of the food chain in this part of the world golden eagles are key to that story. Many visitors to the area ask me where they can see them. So it helps if you have a handle on how many there are, how they are faring and what they need to be successful. I later got involved the some of the community owned estates in Assynt and was able to help golden eagles in some small way by influencing positive land management.
Do you have a favourite Golden Eagle story or memory?
My most memorable experience and involvement with golden eagles was helping with the reintroduction of golden eagles to Ireland. Originally from Northern Ireland myself, I felt it a great privilege to be involved in the collection of one of the first young eagles to go to Donegal. I remember in May 2001 phoning Lorcan O'Toole project manager with the Irish Golden Eagle Trust, to say we had a nest site in Assynt with two chicks. It was a fairly straight forward nest to access and the landowners were delighted to be involved. With all the paperwork and licenses in place we went in to the nest early one morning, when the only noise was sound of greenshank and ring ouzels calling. We extracted one feisty female golden eagle chick. A day I will never forget. The female, later tagged and named yellow diagonal stripe, went on to be the first chick to lay an egg in Ireland for over a hundred years. Although it failed the first year, the next year it successfully reared a chick. Several years after that I went to Glenveagh national park to see yellow diagonal strip on her nest. A humbling and rewarding experience. And only a few people knew that she had come from Assynt.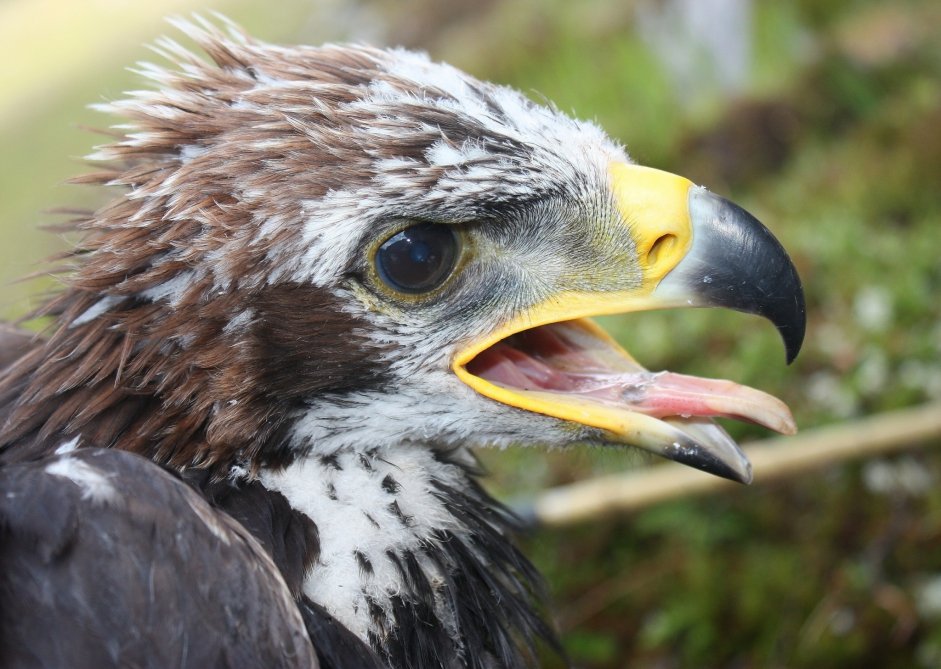 Do you feel is it important to help the Golden Eagle population in South of Scotland?
When I was in Donegal I spoke with many people who were incredibly proud and thrilled to see the golden eagles back where they belong flying in the Derryveagh mountains. Inspired by the success in Ireland I feel more than ever it is important to help the South of Scotland eagle project. I feel very fortunate when I go out and see golden eagles flying undisturbed over the hills of Assynt and I wish more people had that opportunity. They are undoubtedly Scotland undeclared national bird and we should be celebrating them as such. Being top of the food chain in the uplands they are a symbol of a healthy ecosystem that we should all be striving towards. Just to know they are there makes me feel good. We know golden eagles used to nest in the south of Scotland and it would be great to see them back there again.
A Big Thank You to Andy for this lovely addition to the blog.
Photos - Andy Summers