Support the South of Scotland
Golden Eagle Project
Help us create a future for the Golden Eagle in the south of Scotland
(your donation will be processed through the Southern Uplands Partnership donation page on Golden Giving)

Eagle School arrives at Tweedbank Primary 27.02.2019
Eagle Schools arrived at the lovely Tweedbank Primary School today and delivered the introductory session to a great group of P6/7 students.
The students were exceptionally well behaved and asked some fantastic questions about the project work and our hopes for the Southern Golden Eagles in the future.
Looking forward to the field sketching sessions as the school is right next to a lovely, wildfowl-rich lake!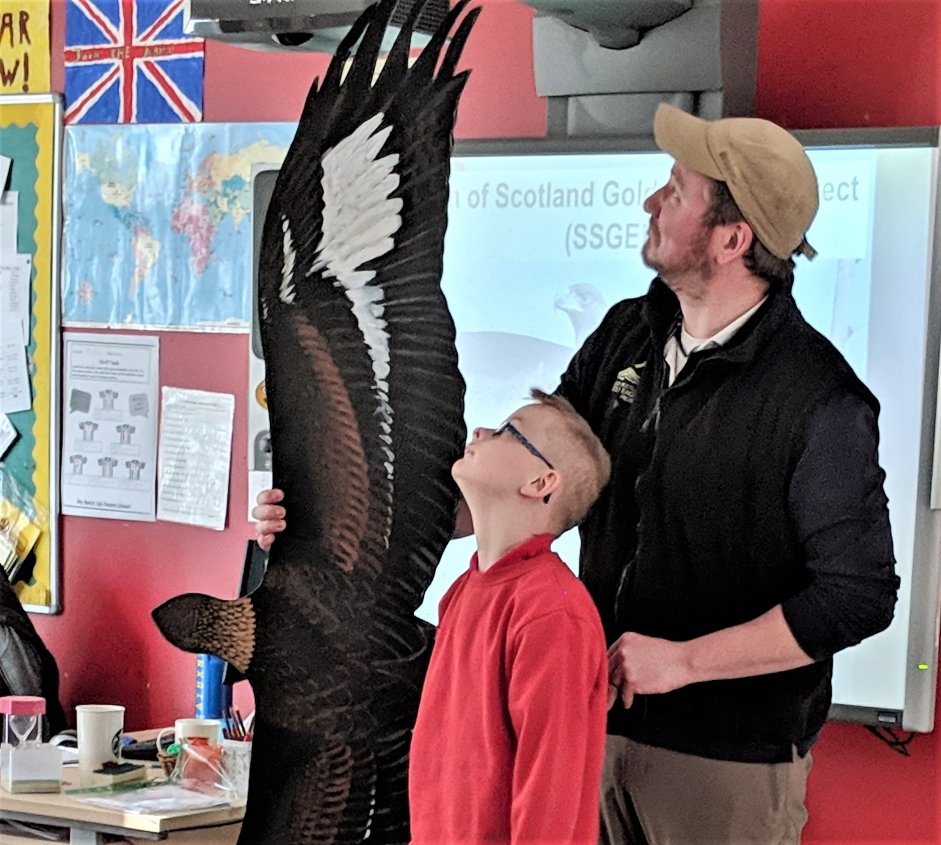 EAGLE UPDATE:
Again, not much news other than all three birds are still doing very well, with Edward and Emily still in their usual spots and Beaky still hanging around the release site and enjoying this lovely spell of warm weather!
BRIDGING THE SKIES
Meet our Eagle Schools in the North and South HERE
After setting up the Eagle Schools Program last year we are very keen to work more closely with our North/South Partnerships.
More details coming soon!