Support the South of Scotland
Golden Eagle Project
Help us create a future for the Golden Eagle in the south of Scotland
(your donation will be processed through the Southern Uplands Partnership donation page on Peoples Fundraising)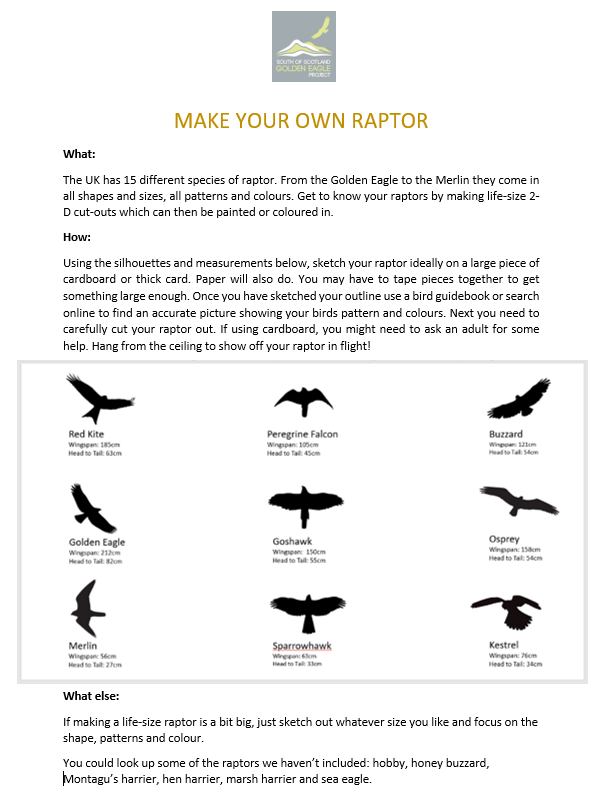 EAGLE SCHOOLS - HOME EDITION Part 2
MAKE YOUR VERY OWN BIRD OF PREY!!
Grab some scissors, cardboard and paints and follow Community Outreach Officer Philip Munro's step by step guide to creating your very own life-like bird of prey!
Not only is it fun, but it will help you to learn the differences between the UK's 15 different species of raptor (and that's without including the owls!).
And Adults; it's not just for kids! Why not get involved as a family and each paint a different species. See if you can identify each others creations to tell how life-like they really are! Eagle Officer John Wright can testify to how much fun you can have. He loves playing with his paints and colouring pencils as you can see below!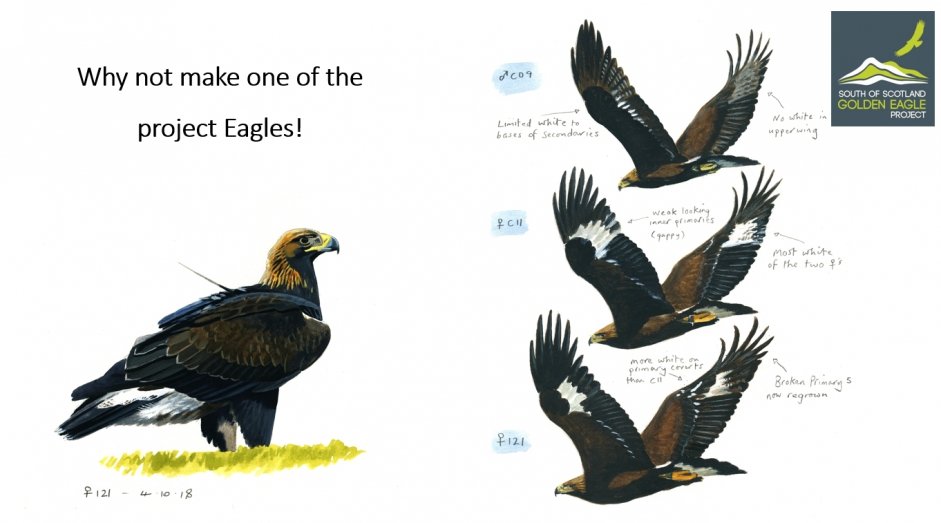 Even if you don't have the space or materials to make a life-size Golden Eagle why not make a Raptor mobile with mini-versions of all the species?
Please don't forget to take a picture of your masterpiece and send it to rick@sup.org.uk
Happy creating and have fun!!!
Useful link:
www.rspb.org.uk/birds-and-wildlife/wildlife-guides/bird-a-z/
Just type in the name of the bird you want to make and you'll find some handy pictures and learn a wee bit about their habits and habitats.
Stay safe and well - The Eagle Team