Support the South of Scotland
Golden Eagle Project
Help us create a future for the Golden Eagle in the south of Scotland
(your donation will be processed through the Southern Uplands Partnership donation page on Peoples Fundraising)

Eagle Update October 2019
EAGLE UPDATE:
Once again, apologies for the delay in updates but, as I'm sure you can imagine, we've been fairly busy!
We're happy to report that our remaining Eagle from this year's release is thriving in his new home in the Moffat Hills and has been named by one of our lead volunteers, Charlotte Martin, who chose the name Skan (which means 'Spirit of the Sky' in Native American).
Skan is feeding well and has tucked himself away in a remote valley not far from the alternative release site we used following Beaky's (C11) unexpected behaviour earlier this season
A Swift Move:
The alternative release site was located and a temporary aviary was constructed quickly in response to Beaky's reaction to the young Eagles post-release (see blog post 9th August – link below) /blog/press-release
C19's post mortem confirmed what we had expected with injuries consistent to an altercation with another Eagle which sadly means that B29 almost definitely suffered the same fate. Having searched as much of the release valley as we could while Skan (C17) was still in the aviary, we will be returning with Police Dogs to attempt to recover B29's body as soon as possible. We will keep you updated on our progress.
All three Eagles from the 2018 release are still doing well and are still in the South of Scotland.
Below is a picture of Skan (C17) enjoying the wilder valleys of the Moffat Hills.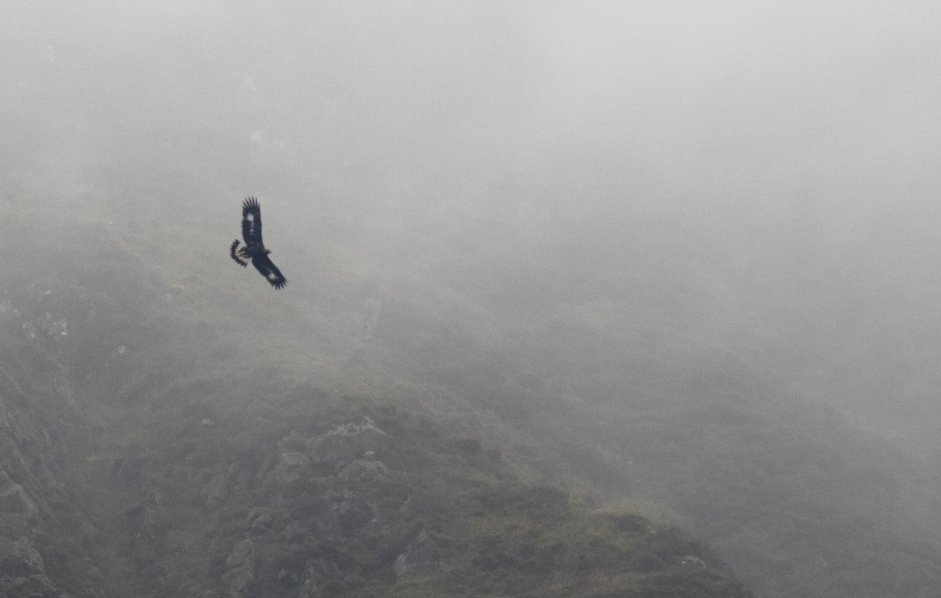 We would like to thank you all for your patience as this hasn't been an easy season and will keep you updated on a more regular basis moving forward. More news very soon......