Support the South of Scotland
Golden Eagle Project
Help us create a future for the Golden Eagle in the south of Scotland
(your donation will be processed through the Southern Uplands Partnership donation page on Peoples Fundraising)

Lockdown Library - Part 2
This week's Lockdown Library recommendation comes from Lead Volunteer Charlotte Martin.
Charlotte recommends 'Life on Air' by Sir David Attenborough.
Charlotte says:
'I've read his book over and over again. A man I grew up watching and have been inspired by.'
'The book charts his career in television as a wildlife documentary presenter. Sir David now speaks out on climate change and plastic pollution. On reading his book you realise he is infinitely qualified to do so.'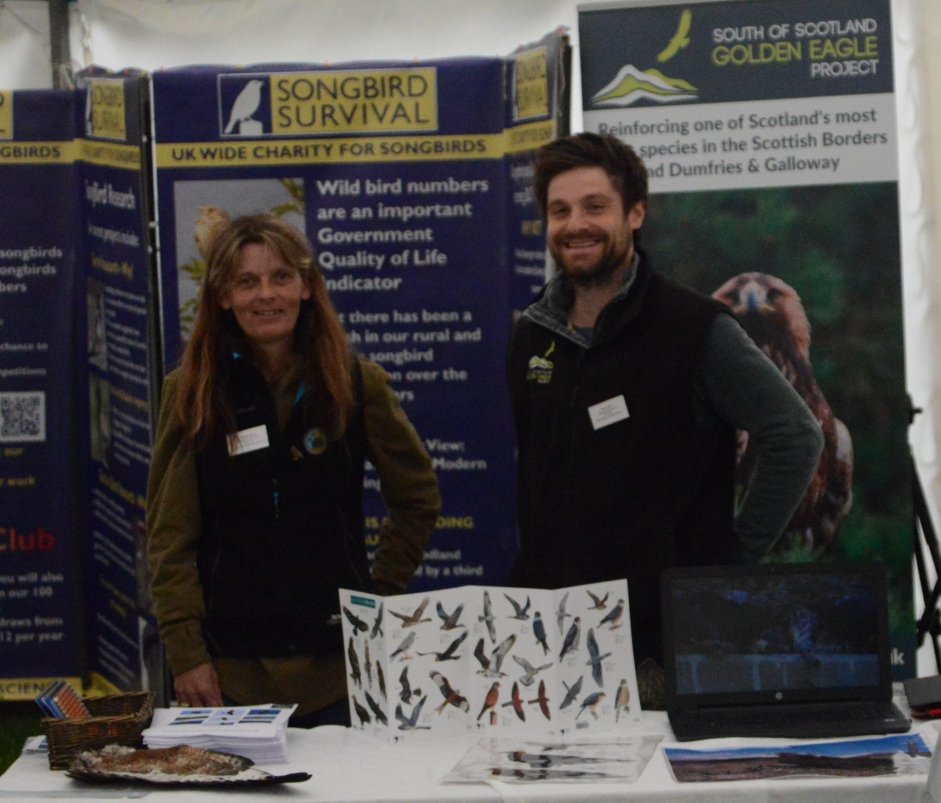 Charlotte and Philip representing the South of Scotland Golden Eagle Project in Kelso 2019
From the now frowned upon collecting of animals from the wild (Zoo Quest) to being in the most remote areas of the world, he has done it all. I'd give my right arm to have a day with him and view him as a national treasure. His book is intelligent, thoughtful and at times funny. A small way to get inside the head of a great man!
THANKS TO CHARLOTTE FOR THIS WEEK'S RECOMMENDATION!