Support the South of Scotland
Golden Eagle Project
Help us create a future for the Golden Eagle in the south of Scotland
(your donation will be processed through the Southern Uplands Partnership donation page on Peoples Fundraising)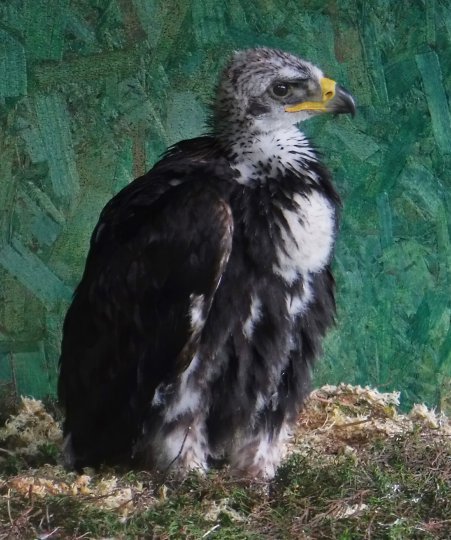 Meet Shine B44
Meet SHINE (B44)
Young male, Shine (B44), was the first eagle to be collected in 2021 from a stunning crag nest overlooking a loch in the Highlands.
After sharing an aviary with female Iona (C24) they were released on the same day, becoming the first young eagles to be translocated last summer.
B44 'Shine' was collected from Ralia Estate who also supported the Irish Golden Eagle Reintroduction which began in 2001.
Alastair Lyon former Head keeper at Ralia Estate said
'It was a real pleasure to assist the SSGEP team with the collection of a golden eagle for translocation, it is great to hear that B44 'Shine' is doing so well in Southern Scotland. Ralia Estates are proud to have good numbers of golden eagles on the estate and support the SSGEP in boosting their population in the South of Scotland. It's not only a pleasure and a privilege to assist a project such as this, but also to involve young people, the next generation who will become the custodians of our landscape and the amazing species such as Golden Eagles who call it their home."
A huge thank you to Alastair and his staff who not only assisted the collection team in every way but even boated them across the loch to access the eyrie more quickly!
Elizabeth Lyon, daughter of Alastair Lyon, joined her father and his team on the day of collection. After the Ralia estate gamekeepers assisted SSGEP team to cross the loch to collect B44, Elizabeth watched alongside SSGEP Project Manager Cat Barlow and learned about the collection process.
Elizabeth Lyon (7 years old) has become our youngest SSGEP Golden Eagle Champion. Elizabeth will be helping us raise awareness about our project and Golden eagles in her school. Elizabeth is sharing her experiences with her classmates at Newtonmore Primary School and hopes to link with Philiphaugh Primary School to learn about life in the South of Scotland where 'Shine' now calls home. We will have a blog to follow from Elizabeth about her life in the highlands and her love of Golden Eagles.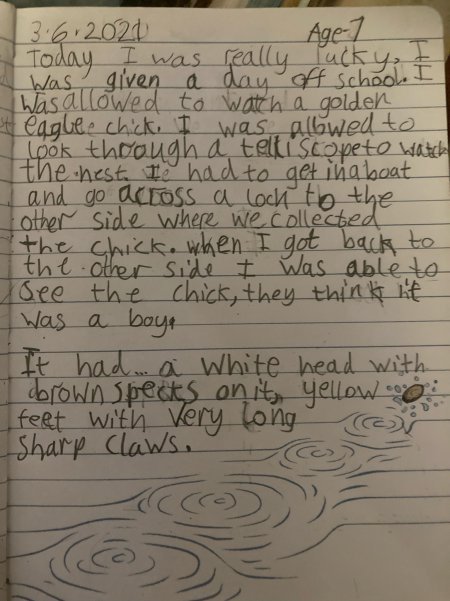 Shine (B44) has been named and adopted by Philiphaugh Primary School in Selkirk who chose the name because of the way his golden head shines.
Miss Leanne Baker, teacher of the P1 class who named Shine said:
"The children were so excited to name one of the young eagles and to learn more about them from the project team when restrictions lift. They are also really looking forward to finding out more about where Shine came from when we are linked with Gergask /Newtonmore Primary in the Highlands"
Through our Eagles School Programme, Philiphaugh Primary are to be linked with Gergask/Newtonmore Primary, close to where Shine hatched on Ralia Estate.
Sarah Fraser, headteacher of Gergask and Newtonmore primary schools added:
"It's fantastic to not only hear first hand from one of our own students about this fabulous conservation project but also to know that young Eagles from our area are helping a struggling population in the south of Scotland.
We are very much looking forward to hearing from staff and pupils from Philiphaugh Primary School who I'm sure will keep us up to date on how young Shine is doing in his new home"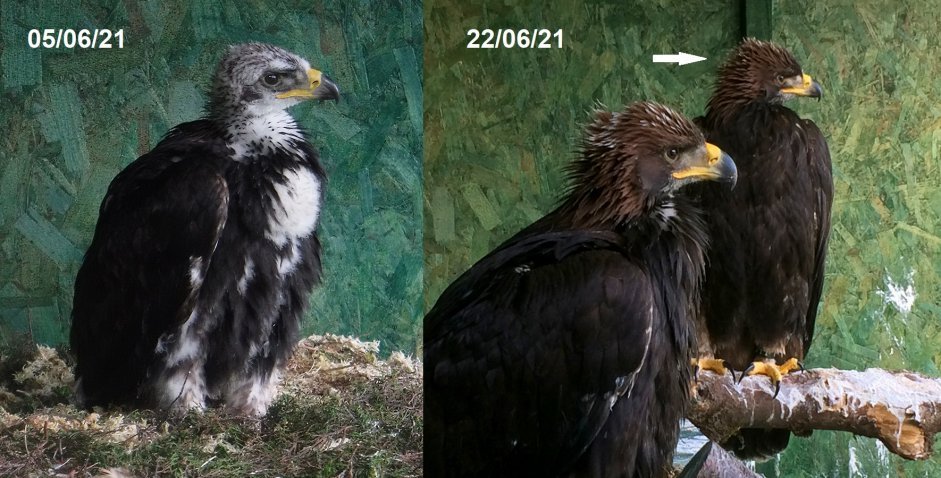 We couldn't achieve our golden eagle translocations without the support from members of the Scottish raptor Study Groups who monitor pairs all across Scotland.
Dave Pierce, the raptor worker who monitors the nest from which Shine was collected said:
"I am fortunate to live in a district where golden eagle pairs have a high breeding productivity and numbers have increased in recent years. I am pleased to be able to locate suitable eaglets from this population to be released in Southern Scotland to supplement the low numbers there. Golden eagles are masterful fliers, a sight to behold and hopefully the project will enable more people to enjoy that experience".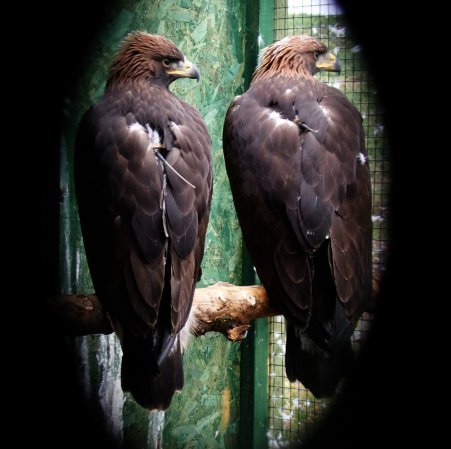 A HUGE THANK YOU TO EVERYONE WHO CONTRIBUTED TO THIS BLOG AND FOR YOUR CONTINUED SUPPORT FOR THE PROJECT!