Support the South of Scotland
Golden Eagle Project
Help us create a future for the Golden Eagle in the south of Scotland
(your donation will be processed through the Southern Uplands Partnership donation page on Peoples Fundraising)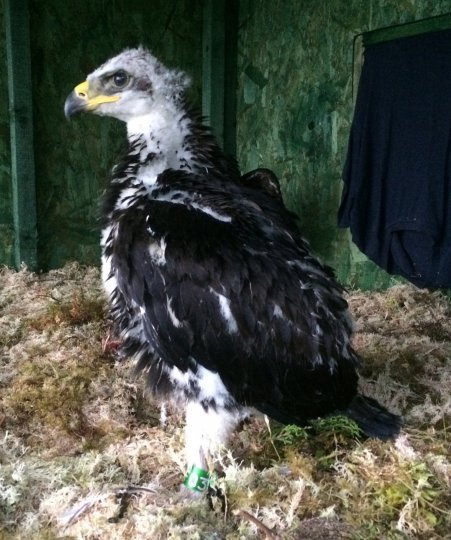 Meet Sinclair
Meet Sinclair (F03)
Young male golden eagle Sinclair (F03) has been named and adopted by Moffat Mountain Rescue team. His name is a tribute to Dr Hugh Sinclair who helped to establish the organisation in 1969 following a number of serious accidents in the Moffat Hills.
Left - Sinclair (F03) just after arriving at the aviaries.
Moffat local and Mountain Rescue Team Member Garry Tait recalled the story of a fisherman who broke his ankle at Loch Skene (a mountain loch approximately 500 metres above sea level), was rescued in darkness and carried down a steep and icy path by Hugh Sinclair, policeman and volunteers wearing rubber boots and golf shoes!
James Coles, the team leader of Moffat Mountain rescue said:
"Hugh Sinclair was a founder member of Moffat Mountain Rescue Team in 1969 and since then the mountain rescue team has saved many lives in the Moffat Hills.
Sinclair the eagle has been named after the founder member of Moffat Mountain Rescue Team and now keeps watch over walkers and the rescue team in the Moffat Hills".
Currently the team has approximately 30 members, including probationary members in training. All members are civilian volunteers who live across the Eastern Area of Dumfries and Galloway.
The team is on call to provide emergency assistance 24 hours a day, every day of the year with each team member bringing personal experience & local knowledge of the area they cover, which can be invaluable during searches. Check out The Moffat Mountain rescue team for more information History - Moffat Mountain Rescue (moffatmrt.org.uk).
Garry Tait, Moffat Mountain Rescue Team member and volunteer with the SSGEP said:
"We are very proud to have an Eagle named after our founding member and to have Eagles in the skies above Moffat again. It is a fitting tribute to a great man and we wish young Sinclair the very best of luck here in his new home"
Right - Sinclair (F03) in the aviaries.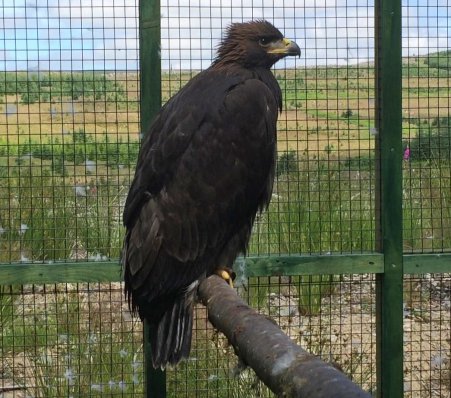 F03 was donated from a Forestry Land Scotland Site in the Scottish Highlands.
Graeme Prest, Regional Manager – North said:
"I am delighted that Sinclair is doing so well and hope that in the coming years he settles down, pairs up and helps rear a new generation of Golden Eagles in South Scotland. It has been a pleasure to be able to support the project and donate a young eagle from Forestry and Land Scotland managed land in the Highlands."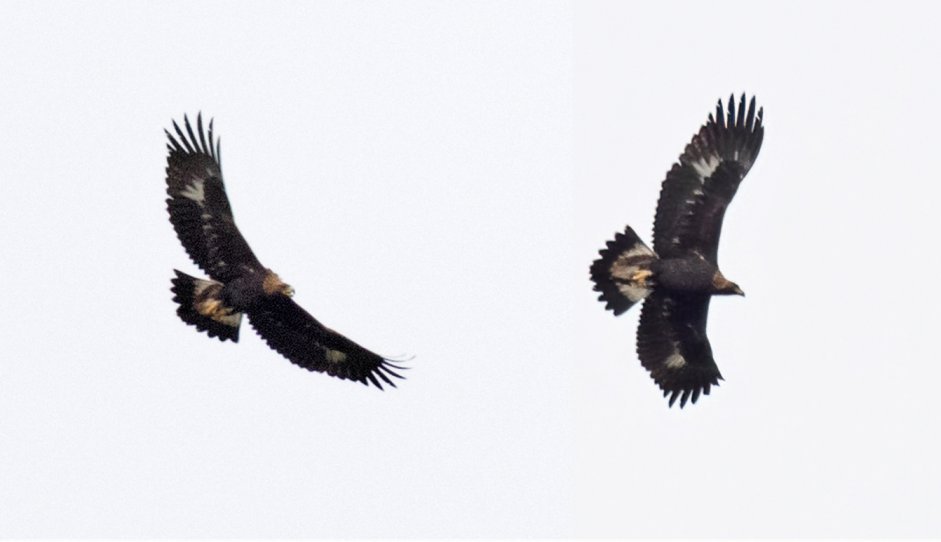 Above - A composite of Sinclair F03 - John Wright
Raptor worker Stuart Benn, who monitored the eyrie that Sinclair was collected from in the Highlands said:
"With Golden eagles becoming increasingly common in parts of Highland, we're delighted to have some of those chicks go south to bolster the population where they need a bit more of a helping hand. It is not that difficult now to see eagles north of the Highland line and we hope that people further south will soon have those opportunities too. Huge thanks must be given to the eagle watchers who spend so much of their time monitoring pairs and the landowners with eagles on their ground - without their assistance none of this would be possible."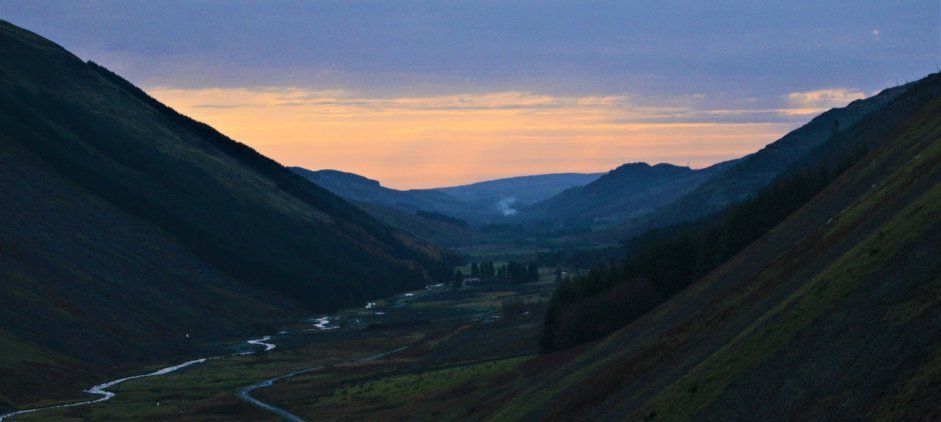 Above - Looking towards Moffat from Grey Mare's Tail - SSGEP
Sinclair is thriving in his new home, exploring widely and was one of 8 young eagles released in the South of Scotland during the 2021 summer releases.
The Moffat Mountain Rescue Team are affiliated to Scottish Mountain Rescue, which is the representing and coordinating body of Mountain Rescue Services across Scotland.
A HUGE THANKS TO EVERYONE WHO CONTRIBUTED TO THIS BLOG AND TO ALL THE MOUNTAIN RESCUE TEAMS ACROSS SCOTLAND.
THANK YOU!