Support the South of Scotland
Golden Eagle Project
Help us create a future for the Golden Eagle in the south of Scotland
(your donation will be processed through the Southern Uplands Partnership donation page on Peoples Fundraising)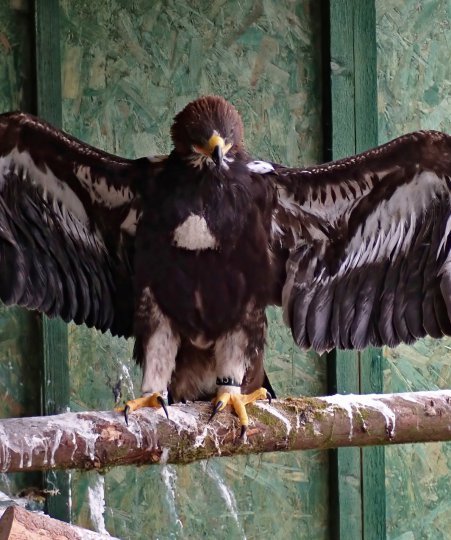 Meet Tarras (A31)
MEET TARRAS (A31)
Young male A31 known as 'Tarras' is easily identifiable by his 'headlight markings'. These distinctive white markings on his shoulders make him stand out and present as bright headlights when seen from head on. These particular plumage qualities will likely fade with age.
Tarras was named by project contributer Daniel Lacey, in honour of the newly acquired Tarras Valley Nature Reserve near his hometown of Langholm.
A31 likes his food and in his early days of release could be found sitting next to supplementary food dumps digesting a recent meal. In October A31 'Tarras' began to explore and was one of the first of the 2021 cohort to spend time away from the release site and hunt for himself.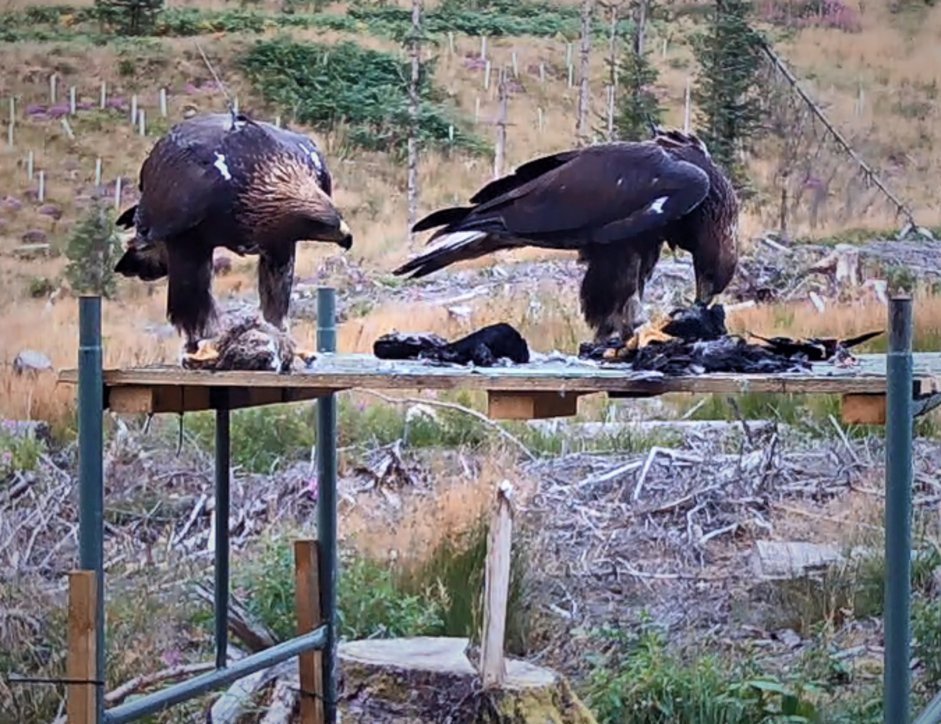 Tarras (A31) left feeds alongside F07 on one of the feeding platforms.
Tarras has been named by Daniel Lacey, a long standing SSGEP volunteer who has helped to turn Roy Dennis' design of release aviaries into a functionable reality at three release sites so far. The few professional peers to have visited the aviary sites have remarked on the quality of the aviaries and commented that we are so lucky to have such a dedicated and skilled volunteer.
(Right - Daniel exhibiting at Moffat 2021)
When Daniel is not turning his hand to building aviaries to house young Golden Eagles he is an award winning bespoke furniture maker who exhibits widely across the UK and creates some stunning and unique works of art.
Daniel specialises in heirloom pieces, classic and timeless, which he hopes will be handed down through generations: pieces of sculpture for use in everyday life, practical, comfortable, yet stunningly beautiful, best described as stand-alone statement pieces with all of the benefit of fully fitted furniture and all of the exclusivity of limited edition ranges.
Based in Scotland, Daniel exhibits regularly throughout the UK, and welcomes visits to his workshop (always wise to arrange in advance, just in case he's out and about with a client, sourcing local timber or volunteering at the Tarras Valley Nature Reserve of South of Scotland Golden Eagle Project - what a gent!)
Cat added, 'Daniel's support and dedication to the project can't be matched and we are delighted that he was willing to name one of the 2021 eagles'.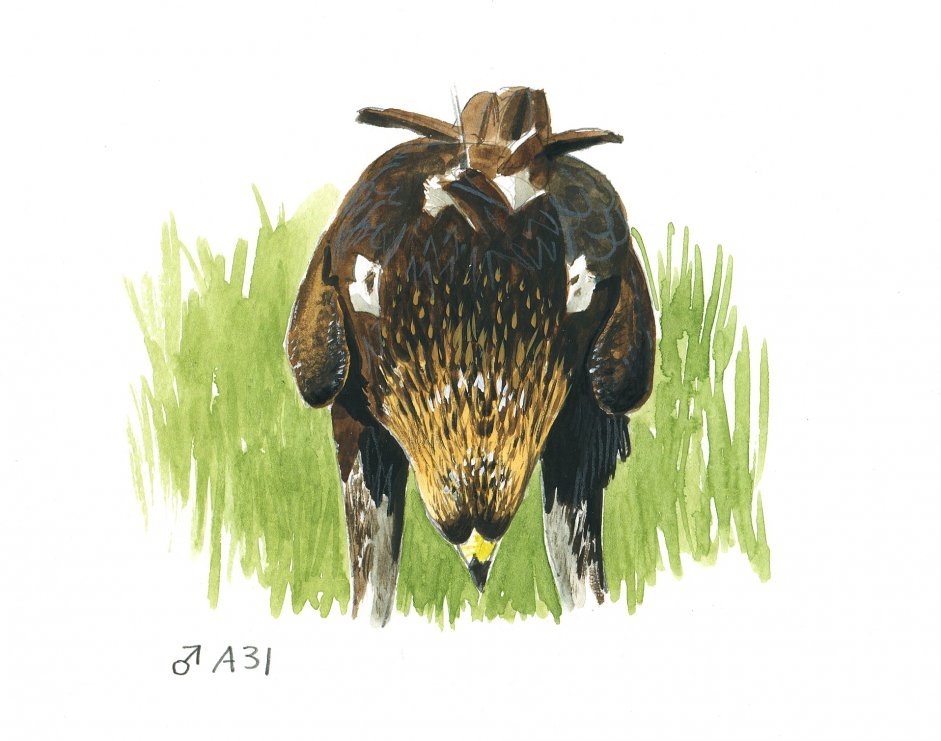 John Wright's field sketch of A31 highlighting his distinctive shoulder plumage (above)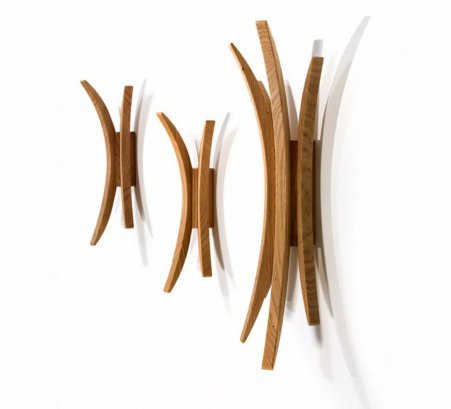 In Daniel's words he describes his work as; "My passion is designing and creating functional works of art from beautiful wood".
In the past Daniel has named several of his pieces after moorland species. e.g. 'Piefl' (pied flycatcher) bedside cabinets or 'Asphodel' (bog asphodel) coat hangers (left).
Daniel is also a trustee of The Langholm Initiative who are leading the creating of the Tarras Valley Nature Reserve on Langholm Moor.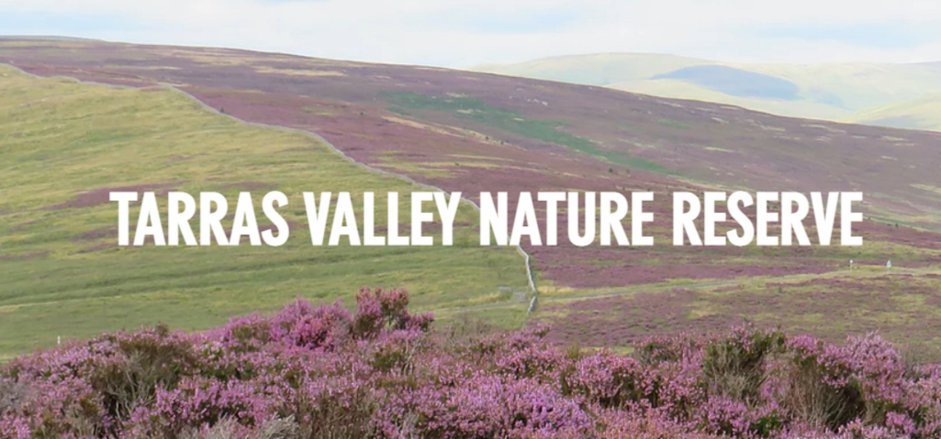 The Tarras Valley Nature Reserve is now one of the largest community-led ecological restoration projects in Southern Scotland following a landmark community buy-out in March 2021. The Langholm Initiative are now busy with a fundraiser to double the size of the reserve, taking it to 10,500 acres, the campaign is aiming to raise £2.2M by May 2022.
You can read more about the plans and the current fundraising campaign for doubling the size of the Tarras Valley Nature Reserve HERE
"It is such an honour to be asked to name an eagle. I felt that with my passion for all things moorland and my involvement with the Tarras Valley Nature Reserve that Tarras was an apt and resonant name to choose – I hope to see eagles here in coming years."
Jenny Barlow, Estate Manager commented 'We are thrilled at the news that a golden eagle has been named after the Tarras Valley Nature Reserve. We are at the start of our journey with some big plans for the reserve now that it is in community ownership, to restore nature at a landscape scale and help regenerate the local community through eco-tourism. We hope that one day we will see eagles returning to the valley".