Support the South of Scotland
Golden Eagle Project
Help us create a future for the Golden Eagle in the south of Scotland
(your donation will be processed through the Southern Uplands Partnership donation page on Peoples Fundraising)

More raptors over Moffat
With so many people enjoying the beautiful Lockdown weather in their gardens it's not surprising that we are receiving a steady stream of raptor related sightings from eagle-eyed members of the public.
The latest sightings come from Leys Geddes, Chair of Visit Moffat and were enjoyed from his garden overlooking the centre of Town on Friday (29th) and Saturday (30th) May.
Thank you to Leys for sharing these lovely raptor encounters with us.
On Friday (29th) the local Rooks alerted Leys to the presence of a raptor overhead. A quick look confirmed his assumption that it was a Buzzard but I share Leys' sentiment that it's always lovely to see these now common raptors, especially if you're old enough to remember when they were a regional rarity (which we both are!). Bitten by the raptor spotting bug, Leys was keeping an eye on the sky the following day when two large birds circling over Moffat caught his eye. At first he passed them off as Buzzards too, but a closer look allowed him to identify them as Red Kites, common further west but always a welcome sight around the Moffat landscape.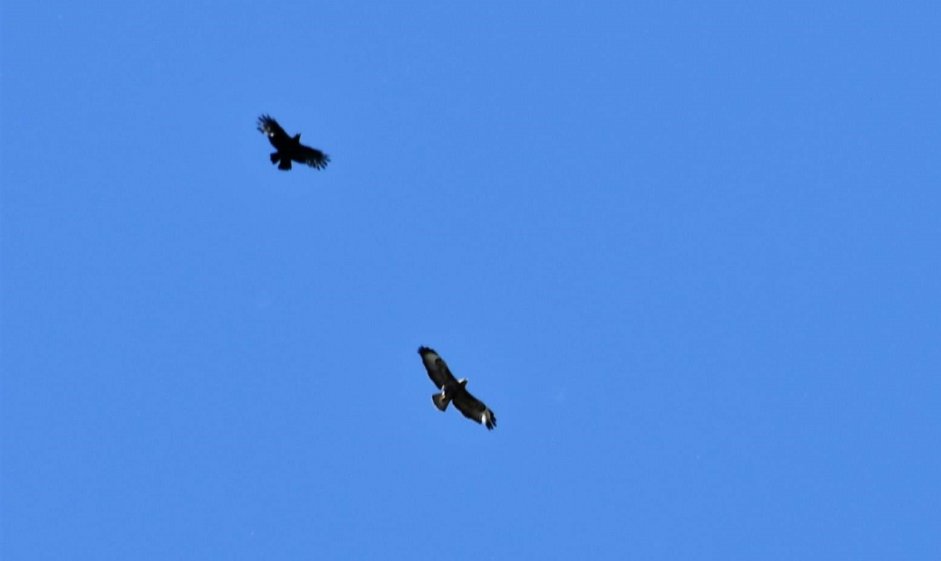 Speaking with Leys last night, he kindly provided the following quote below:
"Our relationship with the South of Scotland Golden Eagle Project has built much greater awareness amongst residents and visitors of our eagles, our other raptors, the hills over which they soar, our wildlife in general and the provenance of our local food. We have always thought of the Moffat Hills as a kind of mini-Highlands, so we are delighted to have this very tangible support for that idea. It's a shame, of course, that the Eagle Festival has had to be postponed until 2021 but, as a result, we are sure that it will be bigger, better and more widely supported."
All photos used with kind permission of Visit Moffat - Thank You