Support the South of Scotland
Golden Eagle Project
Help us create a future for the Golden Eagle in the south of Scotland
(your donation will be processed through the Southern Uplands Partnership donation page on Peoples Fundraising)

Out and About
It's not just the eagles that have been getting about. See below for a weeks summary of our latest activities and a few photos from Glenlude.
Wednesday 15th May
On a warm and sunny May evening, we were at Smailholm Village Hall for a presentation to locals. It was fantastic to see such a large turnout so thank you everyone for coming along and for a lively discussion following the talk.
Thursday 16th May
The next day it was off to the Duke of Buccleuch's Bowhill House. Joining up with the Ranger Service there, we tested Lauder Primary 7s (one of our accredited Eagle Schools!) on their raptor ID skills whilst also challenging them to build life-size eyries.
Saturday 18th May
We kicked off the weekend at Priorsford Primary School in Peebles for their Summer Fair. Ray from Kielder Bird of Prey Centre was there with his Golden Eagle, MacLeod to celebrate Priorsford's pupils completing their Eagle Schools programme. It was also great to speak with many parents and locals about the project and our outreach work.
Monday 20th May
Partnering up with John Muir Trust at their Glenlude Estate, we met for our very first practical conservation session, improving upland habitat in eagle country. We started the removal of redundant fencing and in doing so a potential hazard to birds such as black grouse. There are many more meters to go along with brash hedging and tree planting, so please get in touch if you fancy coming along on our next session. Dates will be confirmed soon.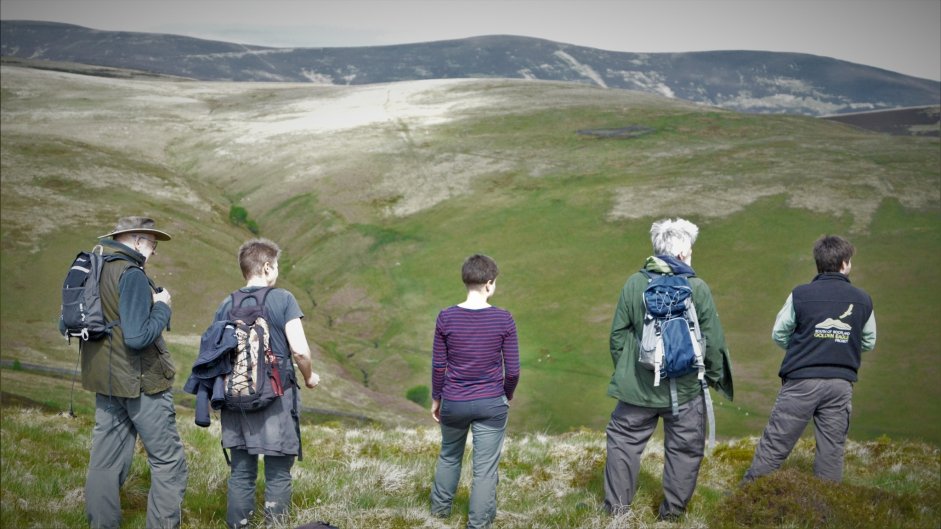 Tuesday 21st May
Teaming up with Bowhill again, we were off to Kelso and the Border Union Schools Countryside Day, attended by every primary 5 pupil in the Scottish Borders. This annual event teaches children about the countryside and rural life. From sheep shearing to butter making and raptor identification (of course), it was a fantastic day!
Wednesday 22nd May
…and finally, a week later we were meeting with the young people of Works+, an employability project based in Galashiels, to talk about the work we do and our careers that led to a job with the South of Scotland Golden Eagle Project. This was also a chance to explore how we might work more closely with Works+ in the future to offer an insight into a career in conservation or education.
There is so much more to come as we look to spread the word right across the south of Scotland. All the birds are faring great… Check back next week for an eagle update!