Support the South of Scotland
Golden Eagle Project
Help us create a future for the Golden Eagle in the south of Scotland
(your donation will be processed through the Southern Uplands Partnership donation page on Peoples Fundraising)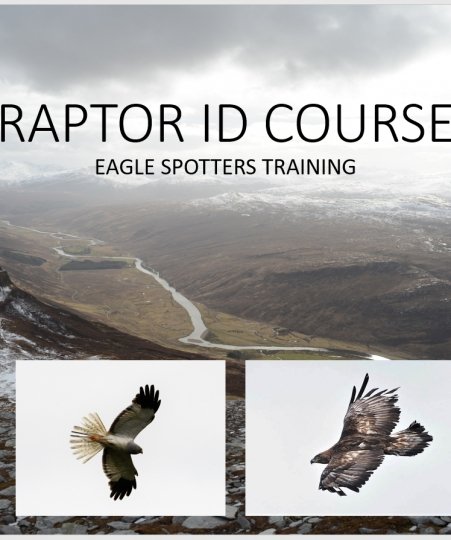 Raptor Identification Training
Interested in Birds of Prey but not sure how to tell the difference between a Hawk or a Harrier? Think you may have seen an Eagle but have convinced yourself it was just a Buzzard?
Join us at one of our Raptor ID Courses.
Designed for interested folk with little or no experiece and our team of Eagle Spotters, the course leads you step by step to more confident identification of the UK Raptors most likely to be encountered in Eagle Country.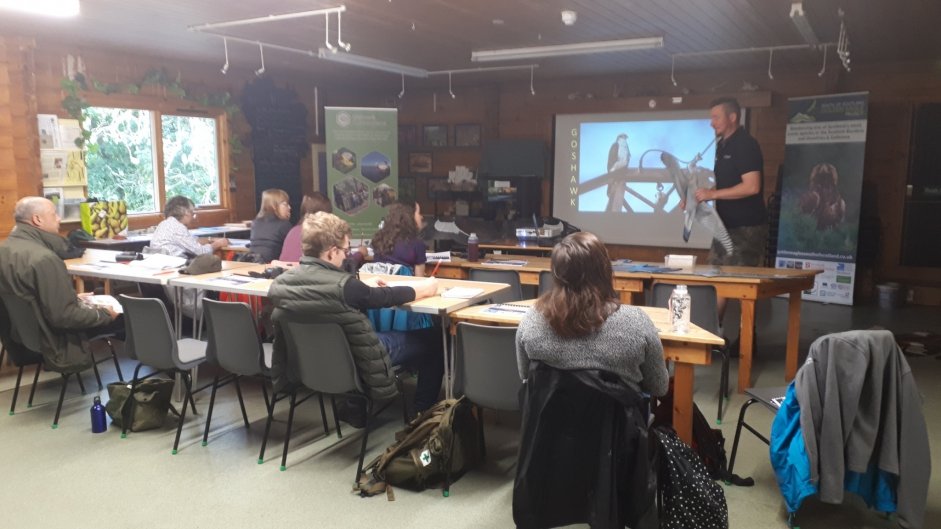 Courses are FREE and participants receive a certificate, an accompanying handout to support the session and an Emily the Eagle pin-badge!
We are currently looking for any groups or organisations who may be interested in hosting a course in their area. I f you think this is something which would be of interest to your members please contact the project via our Contact Us page.
HOPE TO SEE YOU AT A RAPTOR ID COURSE NEAR YOU SOON!!