Support the South of Scotland
Golden Eagle Project
Help us create a future for the Golden Eagle in the south of Scotland
(your donation will be processed through the Southern Uplands Partnership donation page on Peoples Fundraising)

BLOG
Follow the progress of the South Scotland Golden Eagles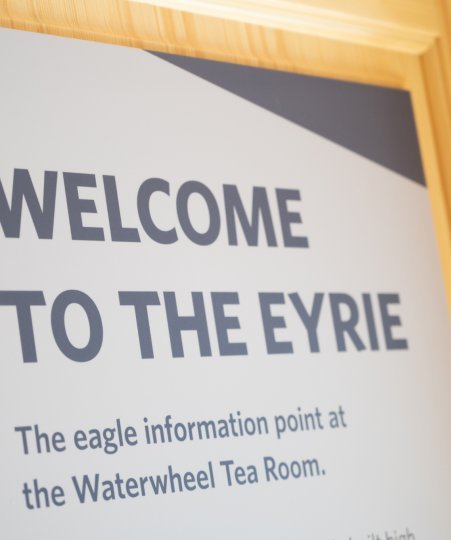 The Eyrie: Eagle Information Point
We are delighted to let you know that our new Eagle Information Point called 'The Eyrie' has recently opened at the Waterwheel Tearoom on the Philiphaugh Estate just outside Selkirk.
Through a series of informative displays, visitors to the Eyrie can discover more about the history of golden eagles in the south of Scotland whilst also learning of the conservation work underway to boost their population in southern skies. There are fascinating display cases showcasing items such as the satellite tags we use to track the birds we release as well as 3D printed golden eagle skull and talons and real eagle feathers. There is an interactive panel looking at other raptor species in the south and how to identify them and for younger (and not so young) visitors we have a guess who style game.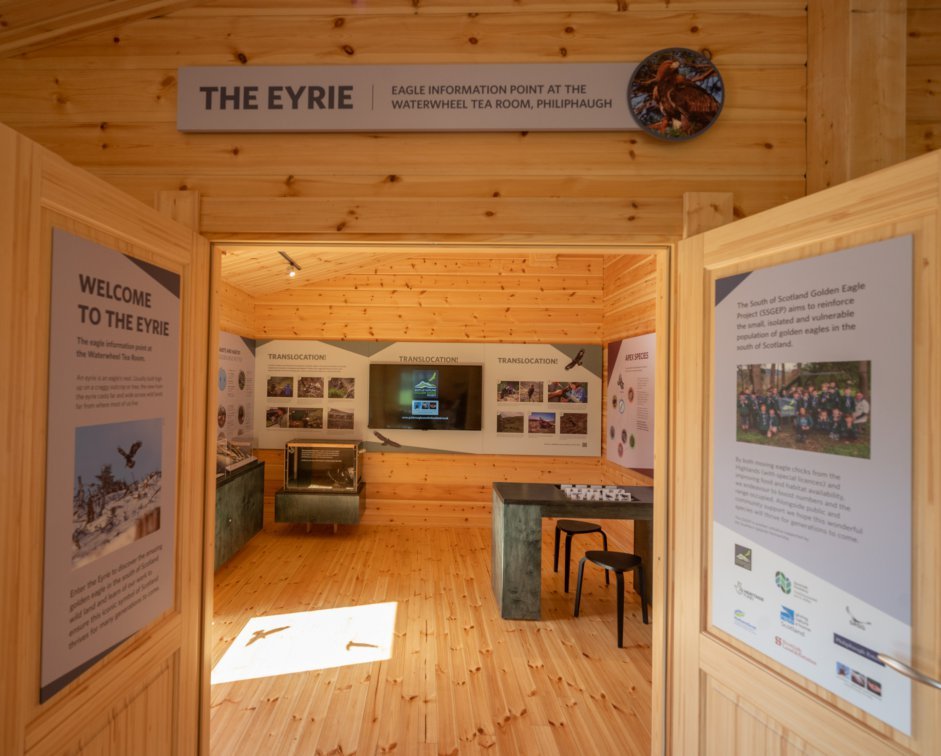 The Eyrie is a partnership between the South of Scotland Golden Eagle Project and Philiphaugh Estate and funded by the Fallago Rig Fund, the Philiphaugh Estate, the South of Scotland Economic Partnership (SOSEP), The South of Scotland Golden Eagle Project, RSPB Scotland and the Lothian and Borders Raptor Study Group.
Whilst visiting The Eyrie you can also enjoy refreshments at the Waterwheel Tearoom, visit Philiphaugh gardens and take in scenic walks along the Ettrick Water and across the Philiphaugh Estate.
The Eyrie is open from 10am to 4pm, 7 days a week.