Support the South of Scotland
Golden Eagle Project
Help us create a future for the Golden Eagle in the south of Scotland
(your donation will be processed through the Southern Uplands Partnership donation page on Peoples Fundraising)

The Wright Strokes - Sketches from Eagle Country #4
Turn the latest pages of Eagle Officer John Wrights sketch book in the fourth installment of The Wright Strokes - Sketches from Eagle Country.
Living in the heart of Southern Eagle Country, Eagle Officer John Wright is not only in with a good chance of observing the Eagles but is ideally placed to come across other exciting upland raptor species.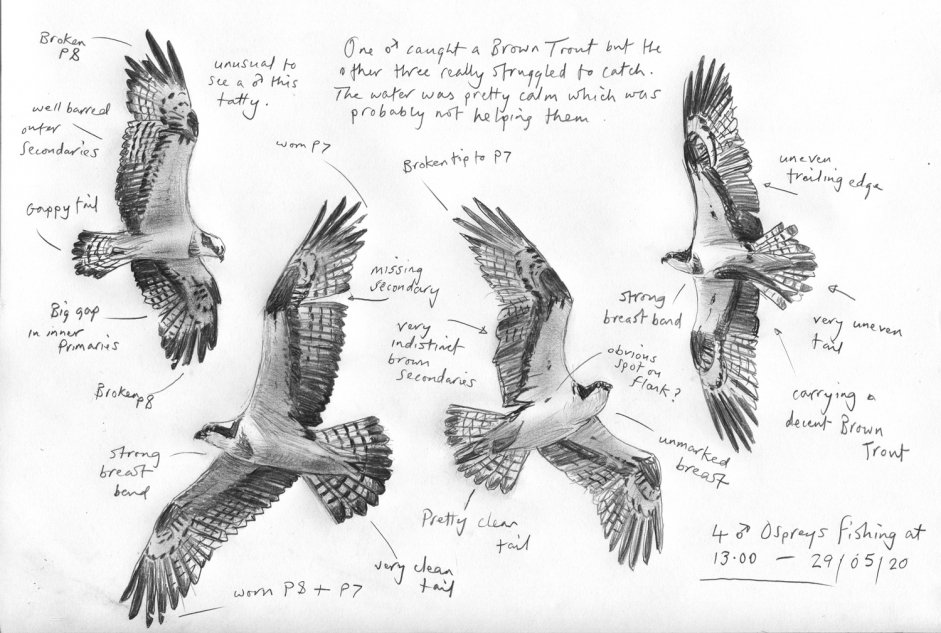 On his daily exercise (and in the case of the Ospreys sometimes from his doorstep!) John regularly encounters such wonderful species as Osprey, Hen Harrier, Merlin and Goshawk as well as the more common but equally compelling Buzzards, Kestrels and Sparrowhawks, all of which he captures beautifully in the pages of his field sketch book.
Enjoy!