Support the South of Scotland
Golden Eagle Project
Help us create a future for the Golden Eagle in the south of Scotland
(your donation will be processed through the Southern Uplands Partnership donation page on Peoples Fundraising)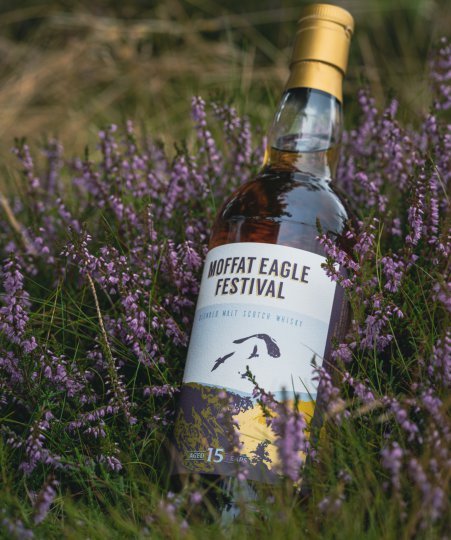 Grown-Up Fun @ Moffat 2021
With the start of the festival less than 2 weeks away, we'll be taking a closer look at some of the events, activities and offers that are available throughout the festival week starting with some of the entertainment for the more 'mature' festival visitors.
MOFFAT EAGLE FESTIVAL LIMITED EDITION BLENDED MALT WHISKY
The lovely people at Dark Sky Spirits have created a limited run of 200 unique bottles of Moffat Eagle Festival scotch whisky to celebrate Scotland's First Eagle Town, the landscape of Moffat and the four young Eagles, Beaky, Emily, Edward and Skan released during the first two 2018/2019 translocations. Not only that, but they hope to donate £1000.00 to the South of Scotland Golden Eagle Project. The following comes directly from Dark Sky Spirits of Moffat:
'When we learned that Moffat would host the first Eagle Festival, we felt it was something to celebrate. We wanted to produce something that you can take home, enjoy and remember that great things can happen when we work together. Biodiversity is important and it's important to support projects such as this with more than just good intentions, which is why we are aiming to raise £1000 for the South of Scotland Eagle Project through the sale of these bottles. Dark Sky Spirits (Local business?) owner and Scotch blender, Nick Bullard, says "we were really excited to be able to bring to market a product that celebrates the beautiful landscape, rich diversity and warm welcome of southern Scotland and to support the Project directly. Preservation of land and wildlife is something we care deeply about and this bottling is our way of putting our money where our mouth is".
The label features Moffat's iconic Devil's Beeftub along with the four eagles that were released by the Project in 2018 and 2019. In the bottle is a 15-year-old Blended Malt Scotch, aged in a Sherry cask. A very limited number of only 200 bottles were produced for the event. Everyone involved in the creation of this product - all local to the Moffat area - were passionate about making a meaningful contribution to raising awareness of this very important event'.
Dark Sky Spirits will be serving their Moffat Eagle Festival Whisky at the Enviro-Day, 25.9.2021 but if you can't wait that long you can purchase a bottle by clicking the link below:
LIVE MUSIC @ MOFFAT 2021
- NO TICKETS REQUIRED -
SATURDAY 25th SEPTEMBER 2021 - From 7pm
The Proudfoot Institute, Mansfield Pl, Moffat DG10 9DS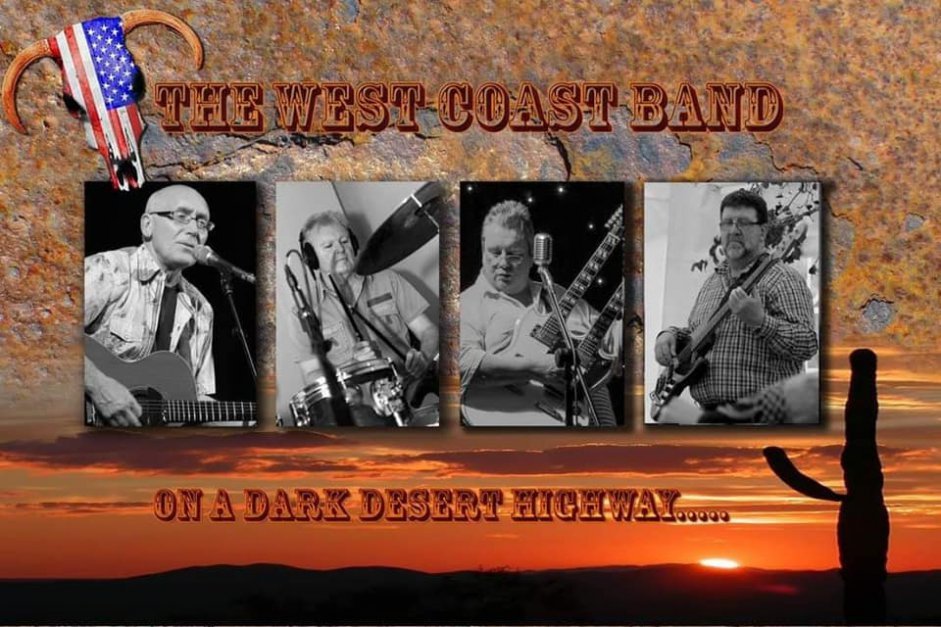 Check out The West Coast Band HERE
Don't miss the fabulous West Coast Band (who play a lot of Eagles and West Coast US artists from the 70's), The Djooks, a fabulous duo playing bluesy, country rock and fantastic vocalist, Bob Davidson, Beautiful Poison, playing an ecclectic mix of acoustic covers, fronted by the beautiful vocals of Yiota and Ian. K. Brown, a veteran of the festival circuit and an extremely entertaining performer and storyteller. And don't forget you can book tickets to Ian's brilliant Ukulele workshop on Sunday 26th September HERE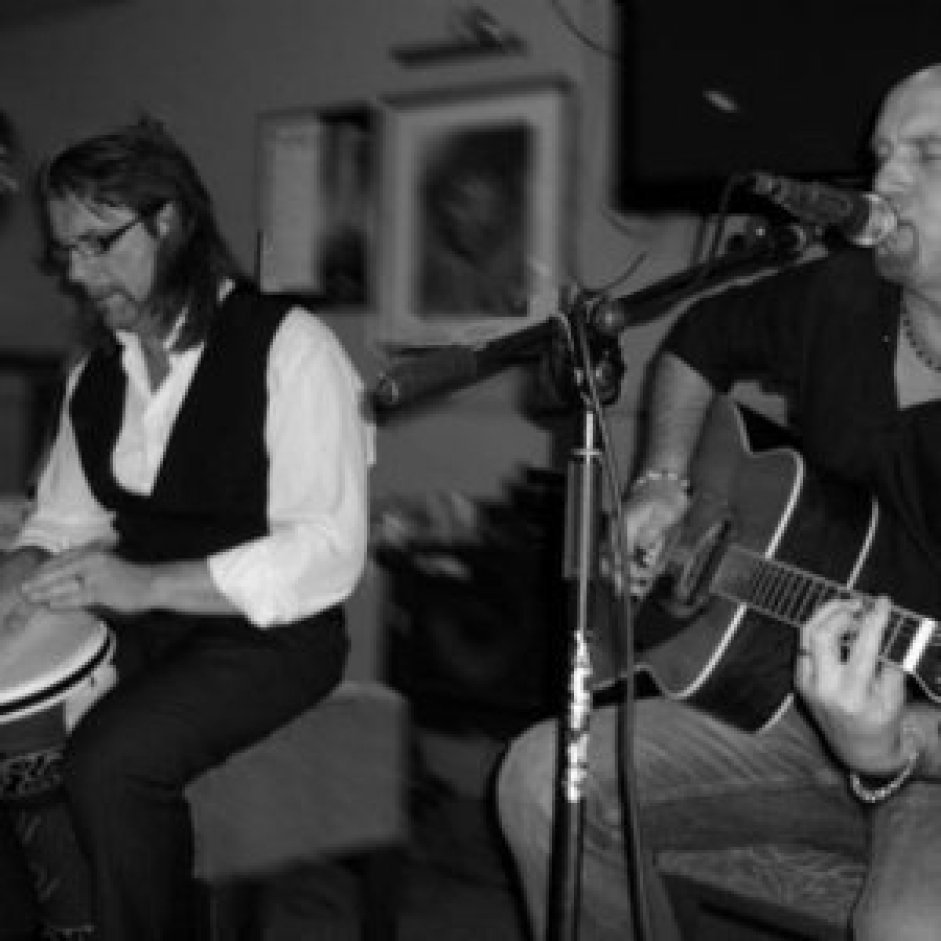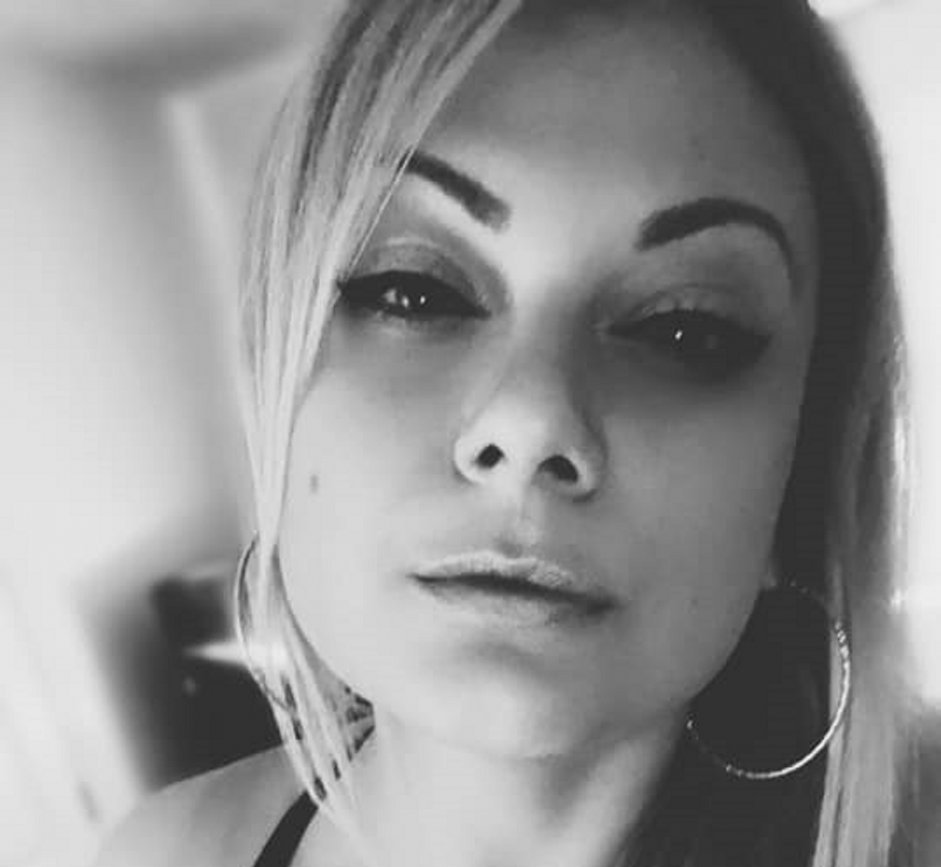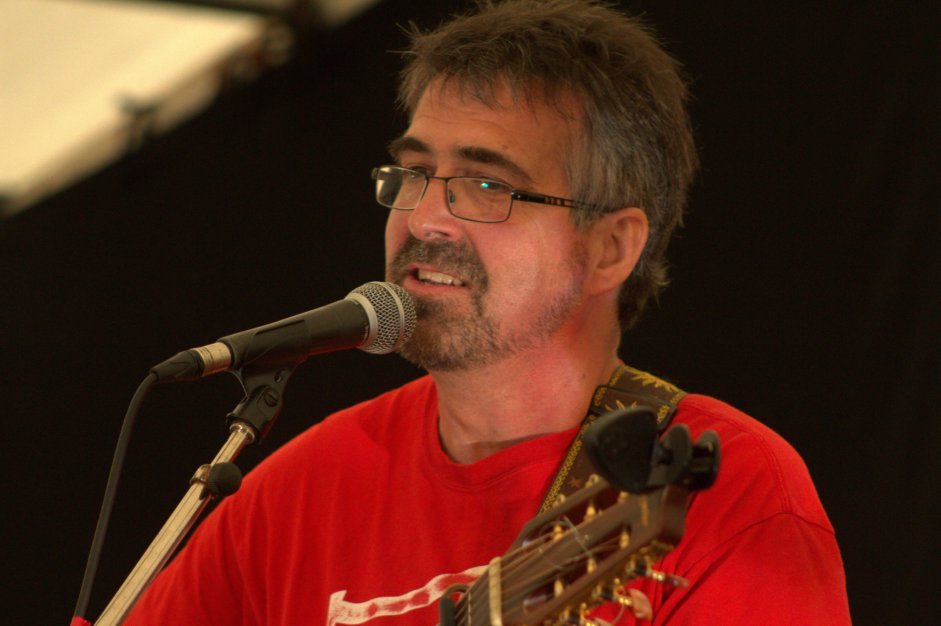 AND DON'T MISS
THE ANNANDALE ARMS TRADITIONAL FOLK SESSION
Thursday 23rd September - Annandale Arms Hotel Bar from 8pm
DAVE DICK & IAN GRAY
Thursday 23rd September - Annandale Arms Hotel Bar from 8pm
LOOKING FORWARD TO WELCOMING YOU ALL TO MOFFAT 2021 TO CELEBRATE SCOTLAND'S FIRST EAGLE TOWN!!