Support the South of Scotland
Golden Eagle Project
Help us create a future for the Golden Eagle in the south of Scotland
(your donation will be processed through the Southern Uplands Partnership donation page on Golden Giving)

Golden Eagle

Blog
Follow the progress of the South Scotland Golden Eagles
Page 5 of Philip M's Latest Posts
Showing 21-22 of 22 items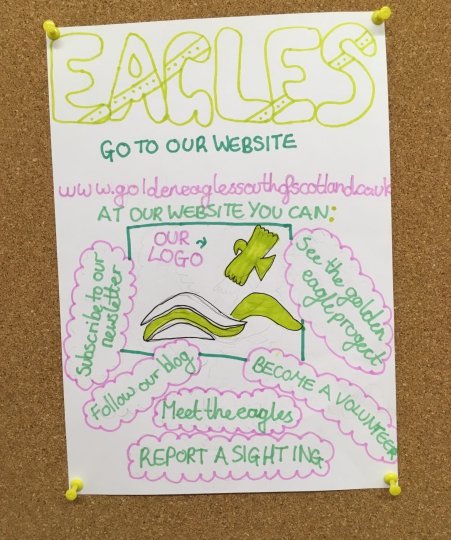 Apologies for the digital silence, it has been an extremely busy month of school visits, talks, walks and meetings.
First things first, all three eagles are doing well and have begun making short journeys across the Moffat Hills area and beyond. At first these were return journeys but both Edward (C09) and Emily (121) seem to have got a taste for exploration and have stayed away from the release area. Undoubtedly, they have identified food sources in their chosen destinations. This is great news, the birds are honing their instincts and building in confidence. New photos and videos to follow soon.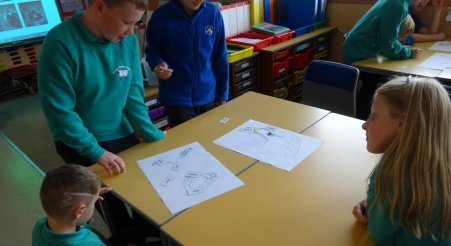 Eagle Schools has landed at Yarrow Primary School in the Yarrow Valley. Alongside Kirkhope Primary School from the Ettrick Valley, primary ones to primary sevens all joined together for the first session of what is set to be a fun-filled, fast paced 10-week programme.